Thankyou's all around for our Diane & Kirsty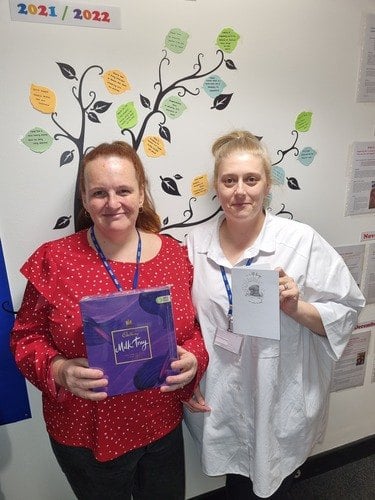 At Caremark, we love to receive any sort of feedback from our staff and our customers alike.
Recently, we have received a heartfelt Thank You Card from one of our dedicated, amazing Support Workers Margaret who wanted to pass on her gratitude to Diane & Kirsty for their support whilst she has been working for Caremark. It reads….
'Diane & Kirsty – Thank You both so much for giving me the best start, and support, in the role of Care Work, I will miss you all so much, Margaret.'
Margaret is moving on to pastures new, her customer that she supported at Caremark is now no longer receiving care, as such, Margaret reluctantly decided it was time for her to move on.
We are really lucky to have had Margaret in our team since 2020 and are sad to see her leave us but we wish her all the best in the future.