Thank You for the Fabulous Feedback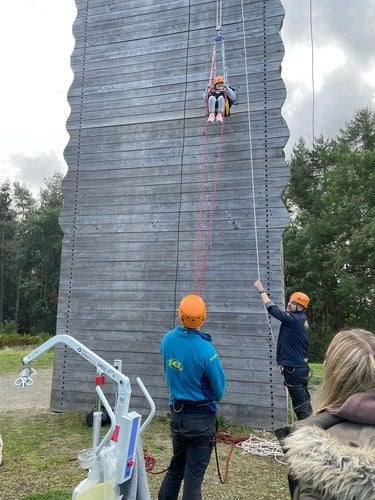 We're always really grateful for feedback- last week one of our customers went on a residential school trip to Staffordshire accompanied by three of her dedicated Support Workers. We received some very detailed and very positive feedback from the school team, which is so powerful for us.
It might not sound like much, but the trip was an outward-bounds experience, and it was also the very first time our customer had been away from her Mum and family.
Anxiety levels were understandably high, however the three regular staff in our customer's team know her incredibly well, they understand her needs but also the goals that she wants to achieve- and this was one of those really BIG & IMPORTANT goals.
We are delighted to report that our customer thoroughly enjoyed her trip, and she did everything that the trip had to offer. We also dropped Mum a quick update call just to let her know everything was okay as our customer had resolved not to call home throughout her stay as she wanted to prove her independence to herself and her family.
Here's the feedback we received from the school (thanks again for sending this to us- we've already thanked our team and they were thrilled);
"Our staff were full of nothing but praise for your wonderful staff last week.  We can't thank you enough for all of your support in making the residential a huge success for 'C'.
Here is some feedback from out Y6 lead:
"Sophie, Abbey and Kelly did an excellent job on residential. Together we established a good system of communication whereby they were able to relate to us if there were concerns re 'C''s ability to access something, her energy levels or the impact of any equipment-related issues, which meant it could then be swiftly dealt with. Equally they responded quickly and effectively to our queries and communications regarding plans and itineraries. They struck a great balance between listening to 'C's' doubts and worries but also encouraging her to trust the provision and try new things – they played a big part in 'C's' eventual success in ascending up the abseiling tower and then coming down again. It was a pleasure to have them as part of the team and their positivity was greatly appreciated. Thanks again for everything."
WOW! 
Well done Team- if ever there was a great example of how people can make a positive difference in someone's lives, well here it is!