Sliding doors moment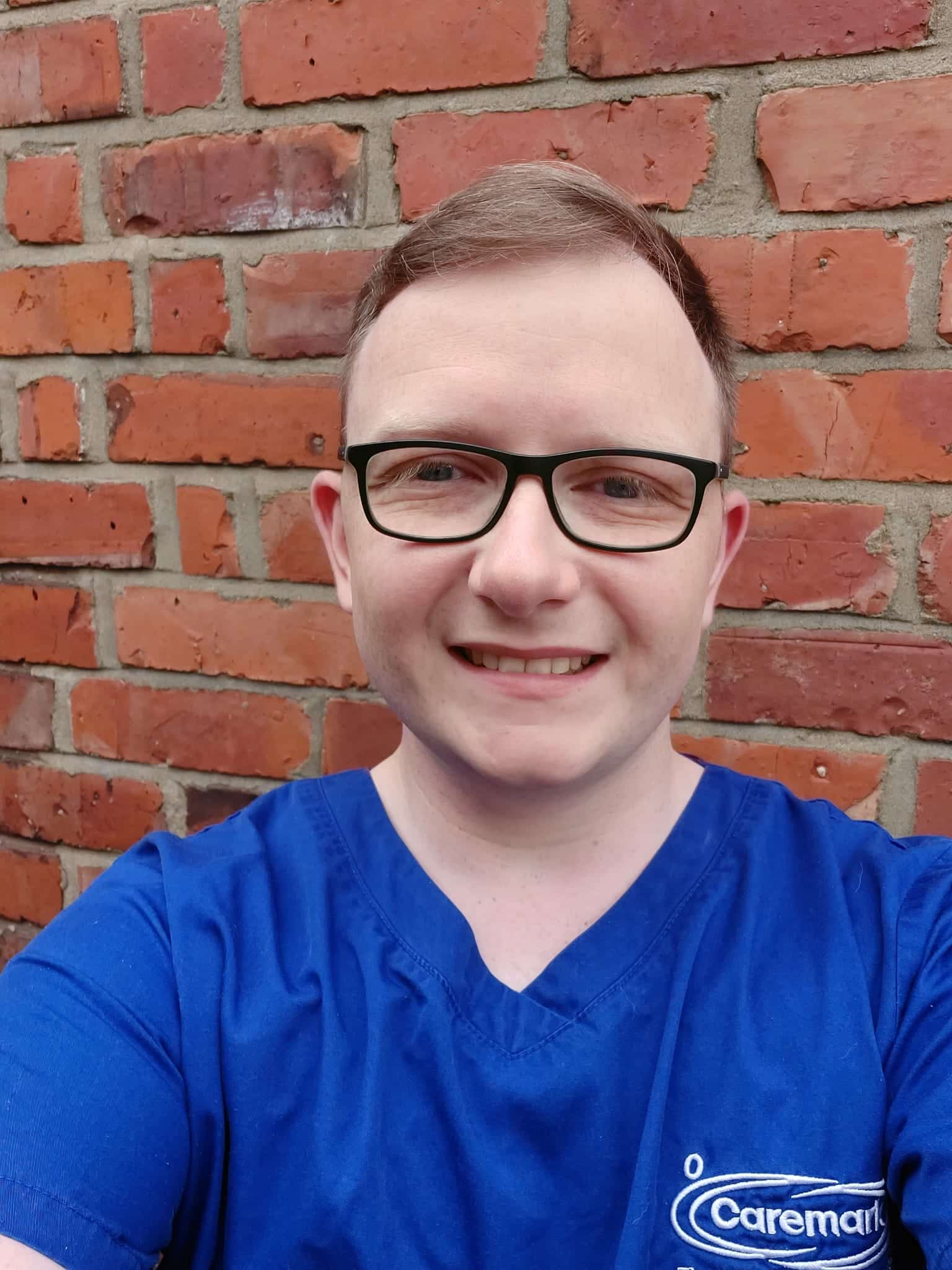 Stephen Ireland remembers vividly the sliding doors moment when he decided he had to make a career change and thankfully for us, that was to work for Caremark Redcar and Cleveland.
He had done well in his job with a major supermarket chain, rose through the ranks to become a team leader and was considering training to be a manager. But Stephen found little job satisfaction in the role.
"It was the same thing everyday with people above pushing me to reach targets. I felt I was just there to make money for someone else," said Stephen. "I realised if I didn't do something that would be my life for the next 30 years. I decided I wanted to do something with my life that was actually helping people and providing a sense of fulfilment."
Stephen had regularly visited his grandfather in a home and been impressed by the support offered and this prompted him to apply to become a carer.
He's now a capacity carer with Caremark Redcar and Cleveland on our rapid response team that focusses on people who have just left hospital and need support at home whilst they recuperate.
Some will make a full recovery and the team can move on. For those who don't, Caremark draw up a home care support plan that enables them to remain living independently in their own home.
Stephen has no regrets about his career change.
"I hadn't anticipated quite how much difference you make to someone's life, the trust that develops, how important that social contact can be to a customer and how fulfilling the role is for me. I also feel more valued by my employer."
Outside of work Stephen, 30, is determined to get back running when a toe injury heals and he enjoys walks with Max, his Jack Russell.
He lists patience, empathy, compassion and understanding as the key qualities for a care worker and has advice for anyone at a career crossroads.
"The best thing I did was make that change. I would say if you are in a job you aren't happy with, if you want something more satisfying, then caring might be for you and you should give it a go."