Santa's elves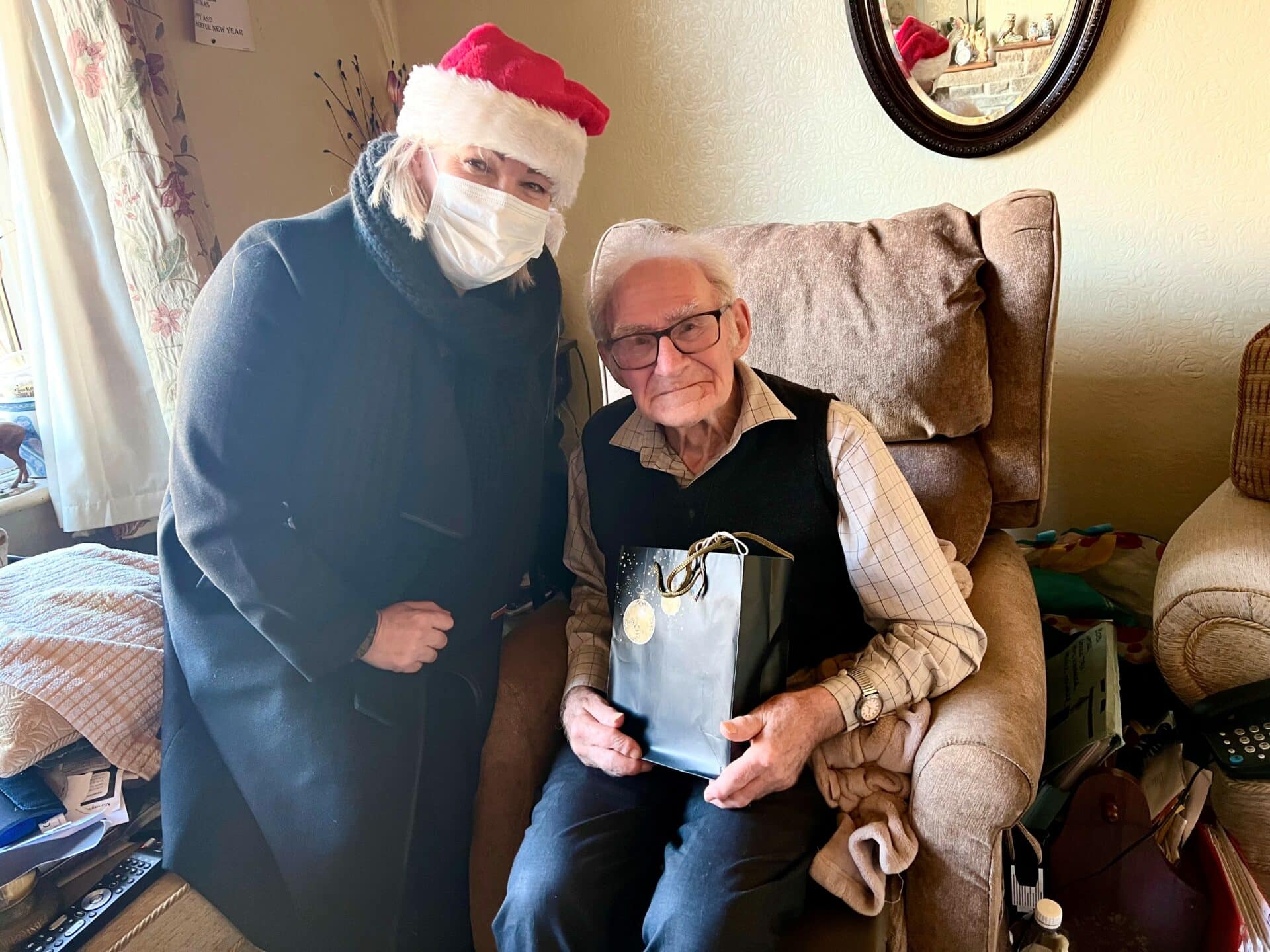 Santa's elves have been busy delivering presents to 40 of our customers who will spend Christmas alone this year, as part of a fantastic initiative set up by a mum and her two daughters.
Our own elves, aka our Care Manager Jennifer and Recruitment and Training Director Fiona, recently hand delivered presents on behalf of the Santa's Seniors community group.
Suzanne Gunson and her daughters Amy and Lizzie have this year overseen the collection of thousands of gifts donated by local people.
This has resulted in over 2,000 old or vulnerable people receiving three gifts each, including our own customers.
These included Bob McLeod, who said: "It's a lovely gesture and I am very grateful that someone has taken the time to think of me."
Caremark Kirklees Managing Director Duncan Smith said: "We have supported Santa's Seniors since its inception in 2016 and are proud to have been part of its amazing growth over the last six years.
"Many of our customers live on their own and Christmas can be a very lonely time, especially if there is no support network, so we know the presents are always well received."
For more information about the work of Santa Seniors please visit their Facebook page.