Crawley clients enjoy a Royal Party to celebrate the coronation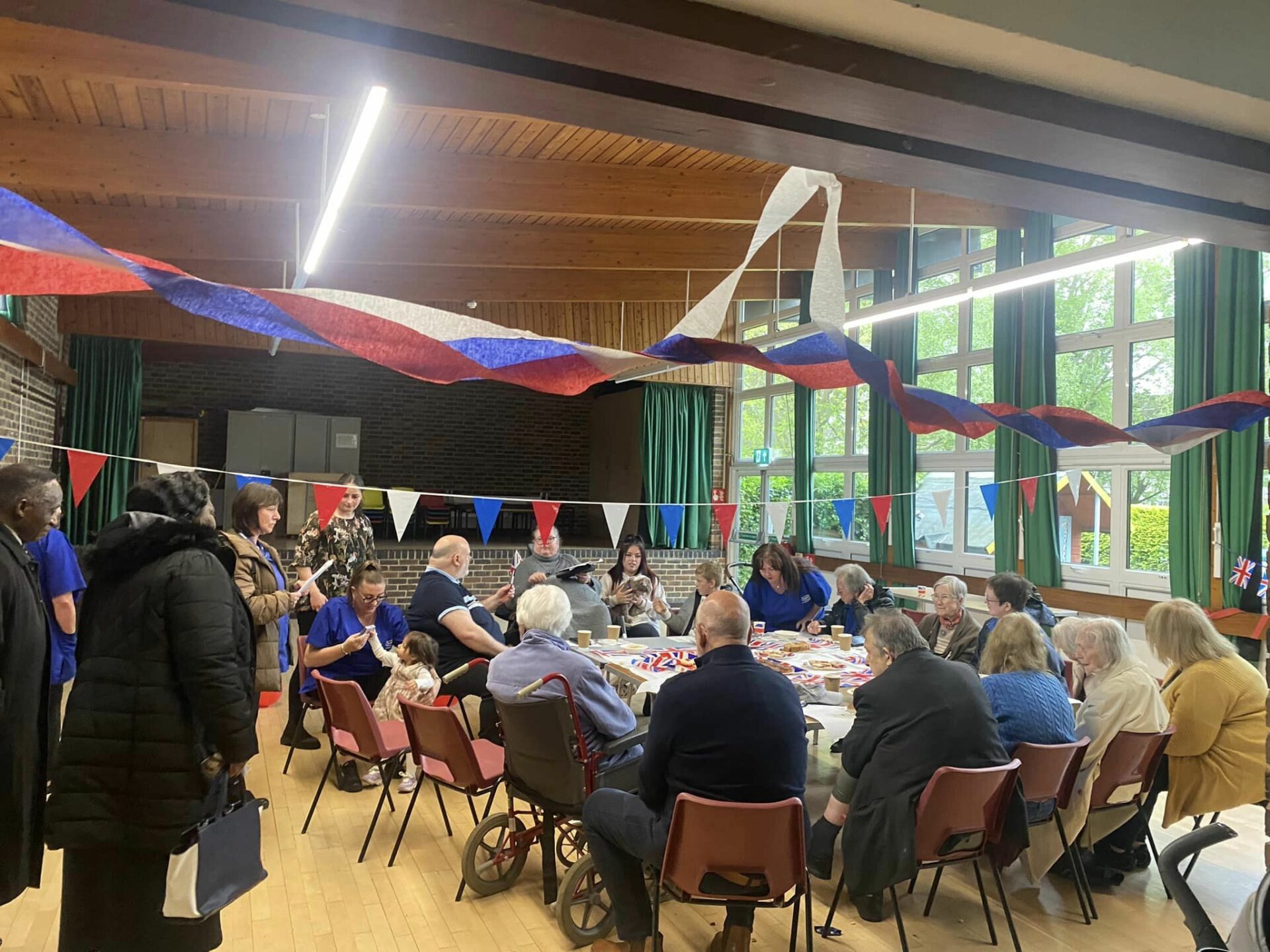 Caremark Mid Sussex joined in the celebrations to commemorate the coronation of King Charles III at the Furnace Green Community Centre in Crawley. Over 25 clients and care workers had a wonderful tea including scones with fresh cream and jam. Many of the Crawley team brought their children and our care worker Kaiya came along with her new puppy which our clients loved.
Natalie, our marketing manager joined in the celebrations and said 'It was a really lovely afternoon and a great opportunity for our clients and their carers to spend some social time together. The event was organised by Field Care Supervisor Caroline Beedle, our Crawley Care Co-ordinator Nicole Williams who is usually office based but takes every opportunity to get out and see clients when she can.'
The Furnace Green Community Centre was decorated by the team and although bad weather meant we were not able to benefit from the outside space the organised quiz and games resulted in lots of laughter and chatter around the room.
Many of our clients did not have family or friends nearby to celebrate the coronation with and we had some lovely comments back from some of the attendees saying how much they had enjoyed the afternoon, and asking when the next get together would be!
Caremark Mid Sussex & Crawley focus on helping their customers remain living in their own homes and being able to get out and socialise is an important part of their independence. We provide the following services.
• Personal care
• Dementia care
• End-of-life care
• Meal preparation
• Shopping trips
• Companionship
• Medication prompting
• Supporting daily routines
• Respite care
• 24 hour Live-in care
• Flexible care
• Tailored care
If you would like to speak to someone about home care support then call the office on 01444 455 800 between 8.30am and 5.00pm weekdays for an initial chat.