Return home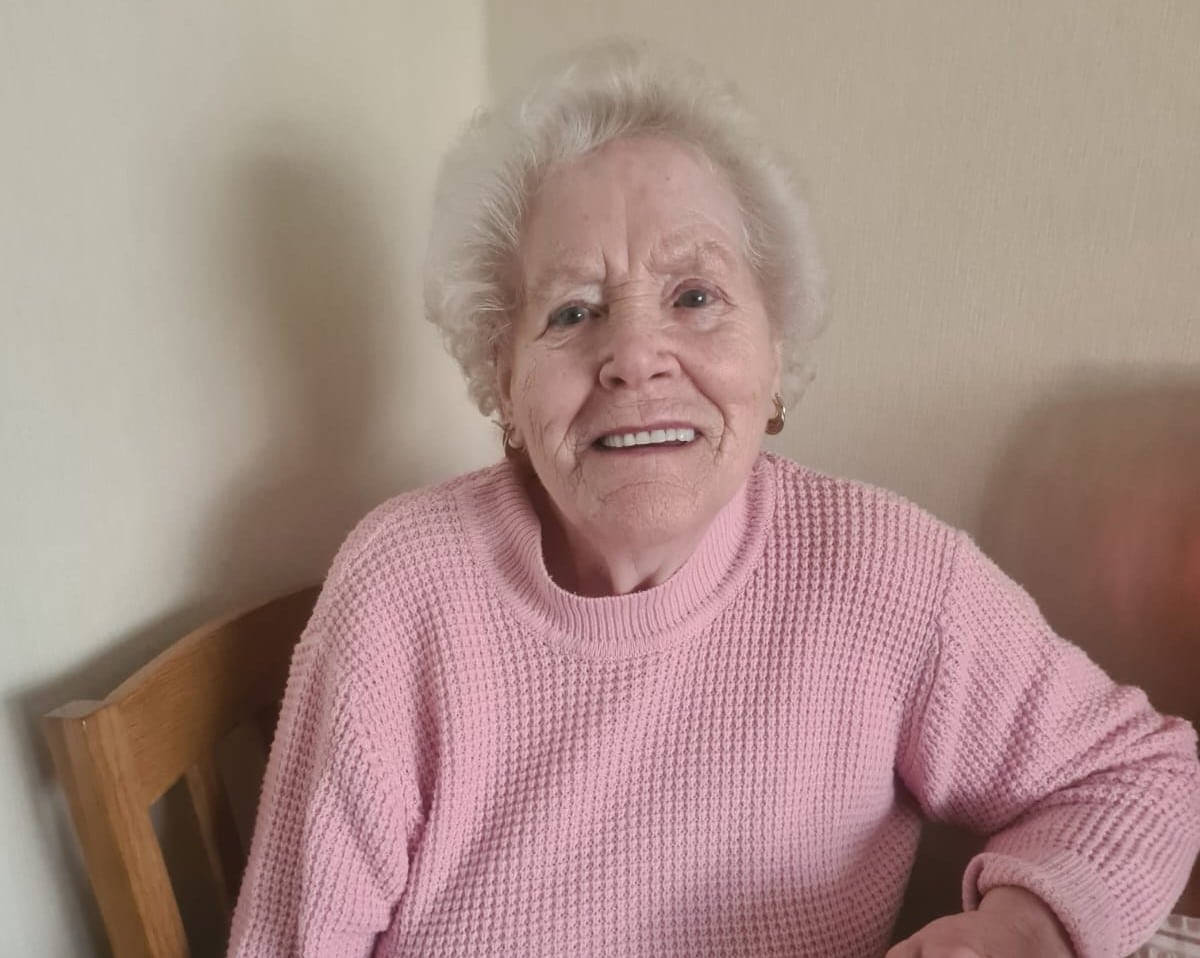 After a spell in hospital and surgery following a stroke and fall, the only thing Edna Townsley wanted to do was return home.
Despite losing much of her mobility, she's been able to do that with the help of support from her family and Caremark Leeds.
"That spell in hospital was the worst time of my life," said Edna, 87. "It was during Covid,and we were confined to the same ward, unable to leave for ten days. I couldn't sleep, could hardly move and there was no visitors or TV."
Despite being paralysed down her right side and unable to move about without a walker or wheelchair, Edna was determined to return home rather than go into residential care.
So, a care plan was drawn up between Caremark, her family and other agencies. Now a carer visits in the morning to help Edna get showered, dressed, and make breakfast. She has a cleaner on a Tuesday and regular visits from family members.
"It does get lonely, so I am always pleased to see my carer Angela on a morning," said Edna. "It's good that it's usually the same person as she knows what I need and where everything is."
It's the little things that her carer does on top of the personal care that make the difference for Edna.
"She'll take washing out of the machine for me and pop it in the dryer and put rubbish out," says Edna. "If I need anything from the shops I can let her know and she'll get it and bring for me the next day."
A former cleaner at Leeds University, Edna enjoys watching soaps on TV, Judge Judy and listening to 80s music.
She has 29 children, grandchildren and great-grandchildren and makes a point of getting them all a Christmas present every year. But it's summer that she most looks forward to.
"I have a nice little garden and in summer can sit out and watch the grandkids playing. I have a table and chair and a cup of tea which is all I need."