Painting, dancing and visiting museums boosts wellbeing in later life, research suggest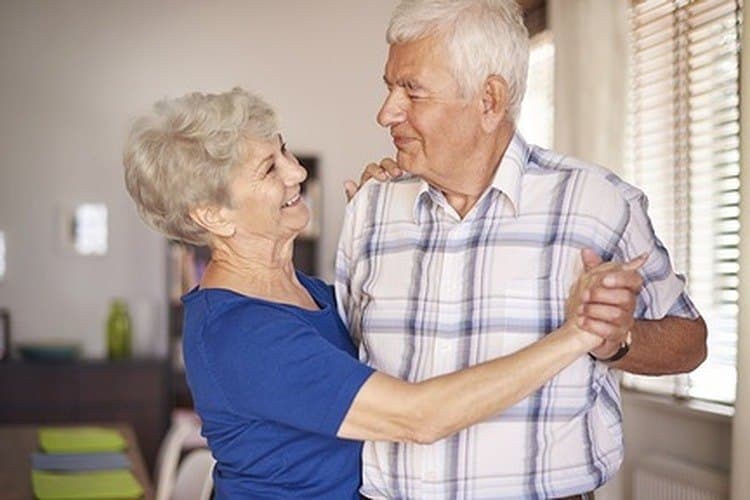 Playing the piano, singing, dancing and owning your own home boosts wellbeing in later life, new research suggests.
The Wellbeing Index report, from Age UK and the University of Southampton, found that while many factors combine to create wellbeing, keeping engaged in social and cultural activities, being financially secure and taking exercise helps people feel good as they age.
Caroline Abrahams, charity director at Age UK, said: "The good news from our Index is that age need not be a barrier to wellbeing and that there are things we can all do to make life better for individual older people, for our older population as a whole and indeed for ourselves as we age.
"Being positive and open, willing to try out new things, and engaged with what's going on around us turns out to be incredibly important in sustaining our wellbeing as we get older. Things like playing the piano, singing or dancing all seem to do a lot to help."
Age need not be a barrier to wellbeing
The Wellbeing in Later Life Index analysed data from 15,000 people aged 60 and over and measured how people fared in different aspects of their lives under five key areas – social, personal, health, financial and environmental.
The results showed that taking part in creative activities such as the arts had the most direct influence in improving a person's wellbeing in later life.
Activities included dancing, playing a musical instrument, visiting museums, photography, singing, painting and writing.
Being in good health, having an 'open' personality and having a large social network were also strong contributors to wellbeing.
Those in the top fifth for wellbeing were found to be four times more likely to be involved in social pursuits, such as being a member of a social or sports club, than those in the bottom fifth.
These individuals were also found to have considerably higher thinking skills in cognitive tests – such as numeracy and recalling words.
Other findings from the report suggest that only one out of five people in the top fifth lived alone, and while one in five cared for another person, they did so less intensely than those in the bottom fifth.
Some 85 per cent also owned their own home outright and had an average financial wealth of over £50,000.

Differences in wellbeing distribution
According to Ms Abrahams, the Index provides a unique snapshot on older people's quality of life.
She added: "We need to be realistic and recognise that it is a lot easier to be positive, outgoing and involved if you are in good mental and physical health, financially secure, and well supported by family and friends than if none of these things are in place.
"Our Index reveals a huge gap between the most and the least favoured older people in our society and shows that we have to do more to help those with the lowest wellbeing. They are often alone, on a low income, in poor health, and with very few additional resources to fall back on.
"Good public services can make a huge difference to older people in this position so it is incredibly important that they are sustained. Against this context, the current cuts to social care, the NHS and many local facilities like lunch clubs and day centres are a real worry because it is these least fortunate older people who are most likely to lose out as a result."
Figures suggest that the number of older people aged 60 and over is expected to pass 20 million by 2030.