Not your average person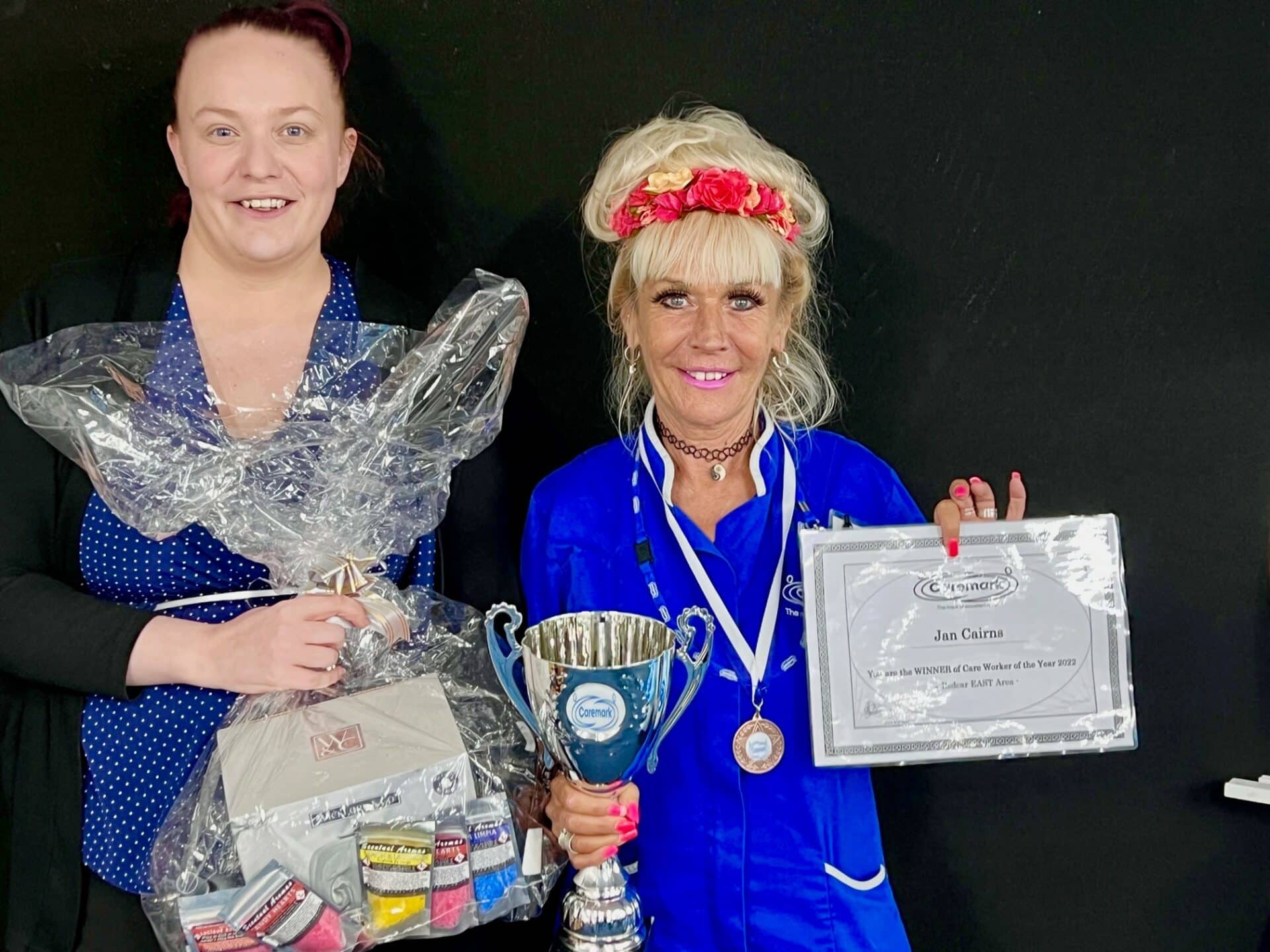 Not many people would leave a high-powered role in their family's electrical engineering company to start a whole new career as a carer – but if you know Jan Cairns it's safe to say she is not your average person!
No-one would argue that Jan is one in a million, just ask the six customers who nominated her in our 2022 carer of the year awards.
This made the overwhelming winner of our carer of the year award for the Redcar East region.
Jan has worked for Caremark Redcar and Cleveland for five years, with a very personal experience having inspired her to become a carer.
This was after 20 years working in the family business where she performed a number of roles, including Finance Director and HR Director.
Jan explains: "My mum became terminally ill, so I looked after her full-time providing end of life care. I wanted to ensure she died at home with dignity, and this eventually led to me becoming a professional carer."
These are just some of the many comments Jan's customers made about her when they nominated her for an award:
"Jan is kind, resourceful, practical, positive, motivating, cheerful and has a good sense of humour."
"Jan is the light at the end of a dark day. She is outstanding and goes the extra mile all the time for me. I don't know what I would do without Jan in my life. Always smiling and happy, she makes me feel happy too."
"She is very knowledgeable and knows where all the garments I need are kept. She certainly brightens my day and nothing seems to be too much for her to sort. We generally end up laughing and that is wonderful first thing in the morning."
Many people would, understandably, shy away from end-of-life care, but as we have explained, Jan is not your average person.
She adds: "Due to my experience with my mum, end of life care has become my forte. Of course, it is upsetting and distressing when someone passes; but it's always extremely rewarding knowing you have been there in people's last few days, weeks, and months, and making the last moments as happy as you can for them, whether that's helping them to put on make-up, or dancing with them.
"I made much more money working in the family business than I do a carer, but you can't have a more rewarding job than this.
"In fact, it's not a job for me, but a vocation and I wouldn't swap it for the world."
Outside of work, 52-year-old Jan enjoys spending time with her family (she has three children) and her horses.