Mental wellbeing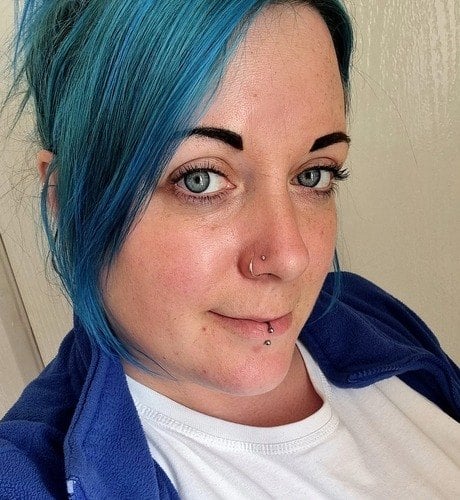 A trip to the local garden centre might not seem a big deal to most people, but for Stevie Sample it signifies a major success because she says awareness of a customer's mental wellbeing can be just as important as their physical health.
That was the case for one customer, Bernard, whose mental wellbeing deteriorated after mobility issues meant he was no longer able to tend to the Koi carp in his pond.
"It was a big blow when that happened so we began a process whereby we would have all the necessary permissions for Bernard to leave the house and be able to visit the fish at the local garden centre just a few minutes from his home," said Stevie.
After weeks of form filling and discussion between various agencies all the necessary safeguards were put in place and time allocated to allow Stevie and another carer to help Bernard enjoy the day out.
"It was wonderful to see the look on his face when he was able to get out in his wheelchair and see the fish," said Stevie. "Getting to know a customer and understand the little things that can make such a difference to their lives is so important in this job."
Stevie first began care work in a residential nursing home to help fund her through her final year at University where she was studying primary school education.
She switched to home care with Caremark Leeds four years ago and says she prefers helping people in their own homes.
"Nursing homes have to be fairly regimented because of the numbers involved whereas with home care support it is more relaxed, there is more time to get to know individual customers and build up that trust so you can help them stay living independently," said Stevie.
She says the wide range of responsibility the job entails can come as a surprise.
"Some people think we just make tea and toast and sit around chatting for a living and it can come as a shock when they apply and realise the responsibility we have," said Stevie.
She adds that the emotional side can be as important as the medical. "You have to be a caring person at heart, able to understand how someone is feeling. They might be depressed at not being able to get out the house or the fact their family never comes to see them, we have to help them through that."
Outside of Caremark Stevie also works behind the bar of a pub and says there are definitely transferable skills between the two roles.
"In both cases communication is important and I can end up supporting people who can't look after themselves."