Humbled to make a difference:15 adults ate after our food bank donations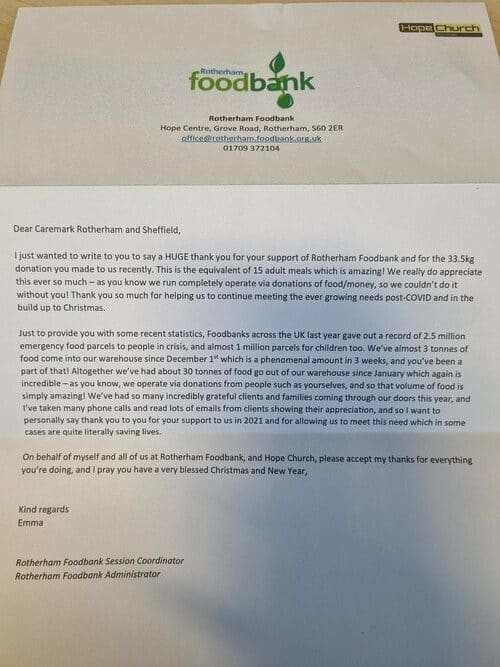 We are thrilled and humbled to help fifteen adults to eat over the Christmas period with our food bank donations ..
So when we received this thank you letter from Rotherham Foodbank we were actually humbled because it was actually our honour and privilege to raise the 33.5 kg of food donations before Christmas. To know we have made a small difference to fifteen local adults at what was a very COVID difficult and expensive time of the year, is really heartening.  
We strongly urge anyone to find any small way to help our struggling community by supporting our local food banks. It is so easy for us all to make a huge difference to the nutrition and quality of life of people in our community. 
Thank you so much to everyone who donated to our food bank appeal before Christmas