Hospital in Ealing Fined After Death of Woman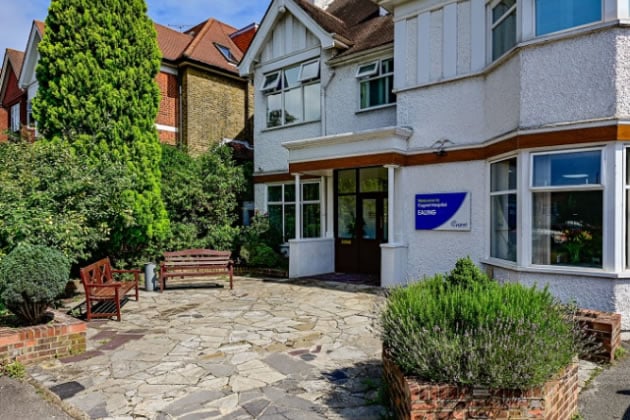 The company that runs a mental health care facility in Ealing has been fined £1,530,000 after it was found culpable in the death of a woman in its care.
Cygnet Health Care, which operates the 23 bed hospital on Corfton Road which caters for women, had pleaded guilty to the criminal case brought against it by the Care Quality Commission (CQC).
The fine given out by City of London Magistrates on 21 September, was the largest ever given to a mental health care provider in a case of this kind. The company was also ordered to pay £80,000 costs.
During the hearing it acknowledged that it had failed to monitor patients intermittently as stipulated in its company procedures and had not taken measures to reduce the risk of people being able to use a ligature. In addition, staff had not received proper training in resuscitation techniques.
The case was brought after a young woman who was a resident on one of the wards in Cygnet Ealing took her own life in July 2019. Four months previously she had tried to harm herself in the same manner, but no measures were taken to reduce the risk of a repeat.
A young woman, who had been a resident on the ward at Cygnet Ealing in Corfton Road, since November 2018, had taken her own life in July 2019.
The hospital was aware the woman had tried to harm herself in an almost identical way four months earlier, yet it failed to take measures to mitigate against the risk of a repeat.
CQC brought the prosecution as it believed that Cygnet's failure to comply with its statutory obligations had exposed the woman to significant risk of harm.
Jane Ray, CQC deputy director of operations in London, said, "This is a tragic case and my thoughts are with this young woman's family and others grieving following her death.
"People, especially those at such a frightening, vulnerable time in their life, should be able to expect safe care and treatment.
"It's unacceptable that this young woman's safety wasn't well managed by Cygnet Hospital, Ealing when she needed [it] the most.
"It is also unacceptable that Cygnet Ealing failed to learn from earlier incidents, which could potentially have avoided this tragic outcome.
"We know the majority of people receive good care when they attend hospital, but if we find a provider has put people in its care at risk of harm, we take action to hold it to account."
A spokesperson for Cygnet said, "We would like to offer our sincere condolences to the family and all those affected by this very sad death.
"We are committed to learning from this incident and, since 2019, we have taken steps to improve practice and ensure the delivery of safe, quality care.
"We have explained to the court and those involved in this case the steps we have taken in this regard and, at the latest regulatory inspection in May 2022, the CQC rated Cygnet Hospital Ealing as 'Good'."
Source: Ealingtoday.co.uk