Happy Wedding Day to our lovely Client, Elwyn!
Delivering Person Centered Care to our Clients
Caremark are committed to ensuring people with learning disabilities and or autism who have complex and challenging support needs receive responsive and bespoke services which enable them to live fulfilling and rewarding lives, safely and within their own local community.
Elwyn is one of our fabulous Client's who receives support from us at Caremark Rotherham & Sheffield. Elwyn has a diagnosis of Autism and Seasonal Affective Disorder and has built up a wonderful professional working relationship with her consistent Support Worker, Blade. Blade supports to attend her appointments and to college and acts as a befriending service to generally ensure she feels confident whilst accessing the community.
In December 2022, Elwyn was planned to marry her significant other, Elwyn requested with Caremark that Blade attended the special day as he has become such a big part of Elwyn and Ozzy's daily life.
Here is a wonderful photo of Elwyn, Ozzy, and Blade, on their special day!! Well done Blade, you are amazing at your job and you make us very proud.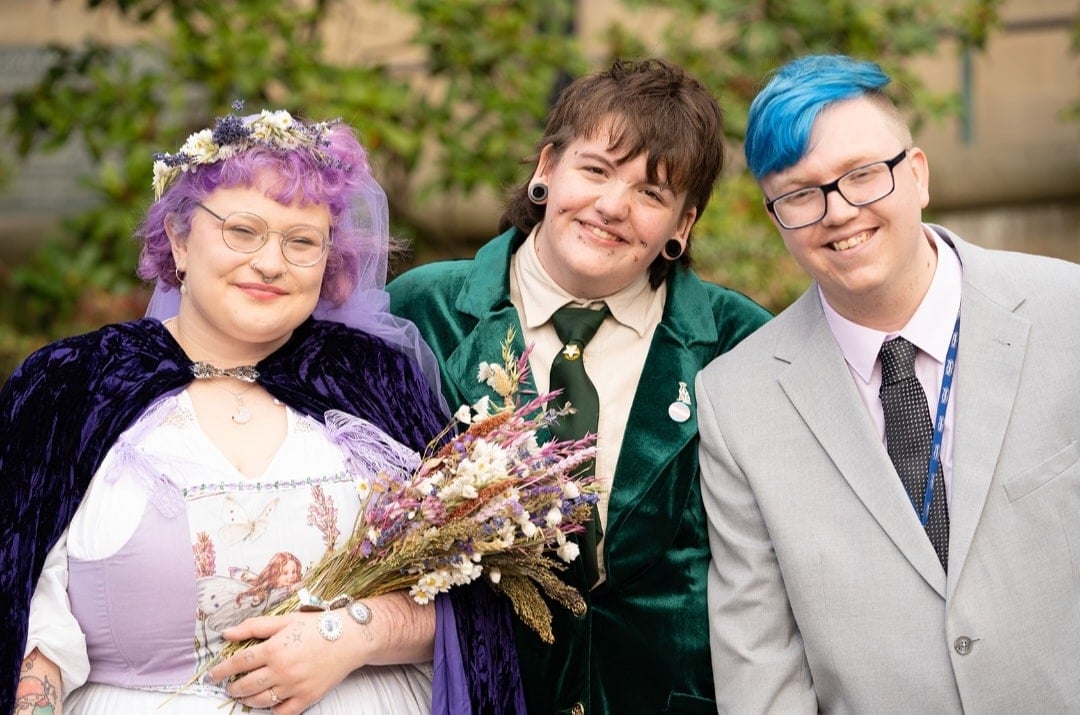 #HomeCare #CommunityCare #ComplexCare #Autism #MentalHealth #AboveAndBeyond #DreamJob #Caring #Caremark #CaremarkLtd