Happy memories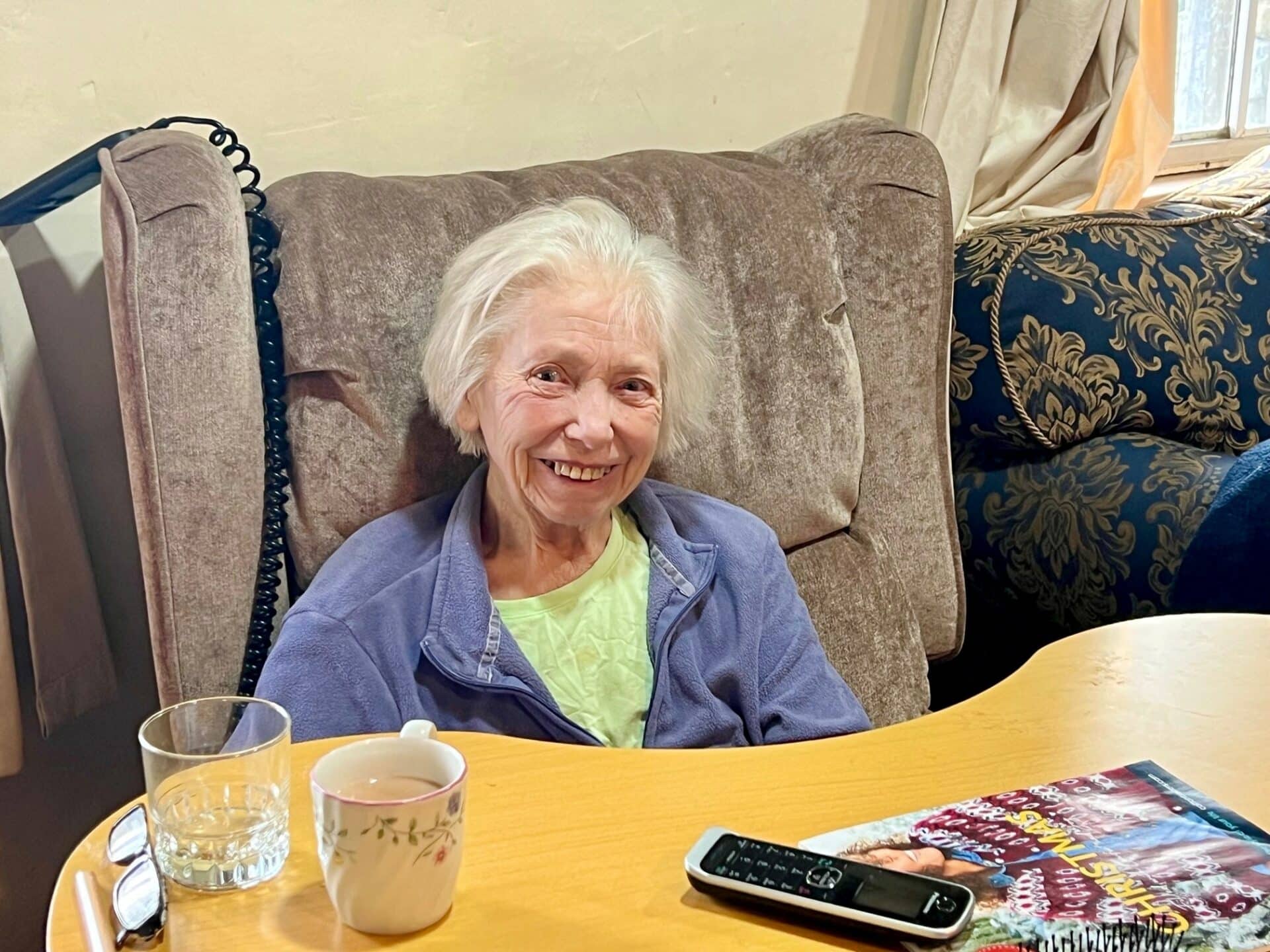 Restoring her medieval home was a real labour of love for Eileen Pugh and thanks to the support of her family and Caremark Kirklees, she is still able to remain in the place which holds so many happy memories for her.
Eileen and her late husband Christopher worked long and hard to restore their home, a Grade 2 listed building which dates back to the 14th century.
Perched at the top of the hamlet, it's not the easiest place to reach and when Eileen suffered a stroke; it made things even more difficult but with the help of her family and through the care Caremark Kirklees provides, she is still living comfortably with her beloved pet cat Bonnie for company.
Our carers visit Eileen four times a day to provide personal care and prepare her meals.
Eileen says: "The carers are very good, especially Jon, Beth and Helen. They help me in and out of bed, make sure I have all my meals and they wash my hair every week which I look forward to.
"They always do everything I ask of them, so I have no complaints whatsoever."
Eileen has lived at her home for over 30 years so understandably it holds lots of memories for her.
Christopher was an engineer who travelled all over the world for work and Eileen would sometimes accompany him on holiday.
She says: "We were once in France and came back on a ship which was captained by a friend of ours. We got a message asking if Mr and Mrs Pugh would like to come up to the bridge and we were there when the ship arrived in Portsmouth. Christopher was tickled pink!"