Excitement is in the Caremark Air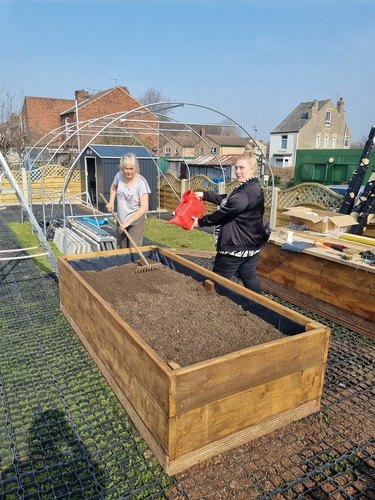 Tomorrow is the day we have all been waiting for….
The Caremark Rotherham Allotment is finally going to be OPEN! 
We have put so much thought and effort behind the Allotment, mainly as we wanted to create a safe, educative, open, outdoor space that our Client's can be involved in. We can't wait to welcome our staff and our customers to our big day tomorrow. We have a Rotherham Councilor, a photographer, the Managers of the Allotment- Julie and Richard, our Registered Care Manager and the rest of the management team attending our Grand Opening tomorrow. Pictured above is Julie, the wonderful lady who has put so much work into the fencing and the groundworks of our allotment and our Care Manager, Diane, getting their hands dirty!
We are so excited to create this legacy for our customers and our staff, we think that our Caremark Allotment is going to be a huge success and we can't wait to see our Client's Thriving whilst they learn new life skills. We would love our customers to come along to the Grand Opening, there will be BUNS and refreshments for everyone to enjoy!