Double nomination at EWIF awards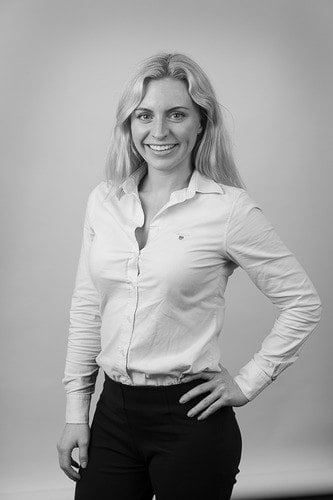 Our Operations Director Hannah Drury has been nominated in two categories at the 2019 Encouraging Women Into Franchising awards.
The categories are:
'Woman Franchisee of the Year' and 'Young Woman in Franchising of the Year'
Hannah Drury, the operations director at Caremark Sutton and Caremark Epsom, Banstead & Reigate, has already won four national awards in the three and a half years that she has been working for the company. And now she has been named a finalist in the 2019 Natwest Encouraging Women into Franchising awards. Drury is hoping to scoop the Young Woman in Franchising of the Year award, which she won in 2018, and Woman Franchisee of the Year when the winners are announced at a ceremony in London on May 1.
"I'm so pleased that I'm a finalist," said Drury. "I'm guilty of being self-critical, as I think many other women are, so I'd almost convinced myself that I wouldn't be considered this year."
Last year was a challenging year for Drury, who took charge of restructuring the business after losing key members of the administration team almost overnight. Previously serving customers in Sutton, the business has now expanded into new territories covering Epsom, Banstead and Reigate.
"I'm incredibly proud that the business is now stronger than ever and watching it grow from these even more solid foundations is incredibly rewarding. I wouldn't have made it this far – or even been shortlisted for these awards – without my amazing team," she said.
"I like to promote a culture of open communication within this business so that the team feel supported and respected. This has encouraged a wonderful sense of belonging for everyone, which has had a positive effect on our customers too. I like to think that this, along with my determination to continually improve the standard of care we provide, has amounted to this recent shortlisting. I'm over the moon to have been recognised for my efforts and I'm very much looking forward to celebrating with other incredible women in the industry."