Congratulations! Caremark (Wakefield) is a finalist in EWIF awards!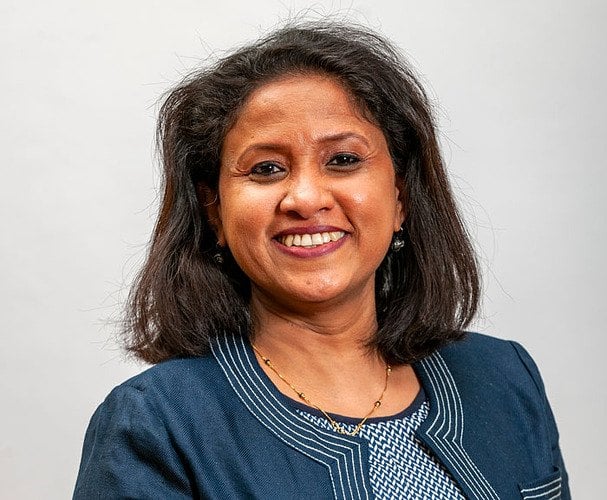 Julie Oommen, Managing Director of Caremark (Wakefield) is thrilled to be nominated as a finalist in this year's Encouraging Women Into Franchising (EWIF) awards.
This is the first time Julie has been put forward for the EWIF awards and is now a finalist in the category of New Woman Franchisee of the Year 2022!
As a relatively new business, this is no mean feat and a real 'hat-tip' to Julie and her team.
Commenting on this good news, Julie said:" Thank you to everyone who helped put me forward for this. I am really delighted with the result!"
The judges were shown the astonishing strides Julie has made throughout the last two years – from launching her care service at the start of the pandemic to the present day – demonstrating a business that is growing month on month and on course to smash all planned targets!
Right from the get-go, Julie's courage, determination, and vision to build a fantastic, well-respected and compassionate care service caught the imagination of the people she recruited. Consequently, she now has a loyal team with a great work ethic and a care business that is going from strength to strength.
Her great leadership skills, networking abilities and positive can-do attitude, together with the tangible results of business growth impressed the judges, who decided she was worthy of a finalist's place in these prestigious awards.
Julie already started the year well by winning a major award at the Caremark annual conference in January for the best business in her region, beating off a number of her fellow franchisees.
Fingers crossed that she will be taking home another one when she goes forward to the awards ceremony to be held in London at the end of next month!