Caremark honour their brightest and best in annual awards ceremony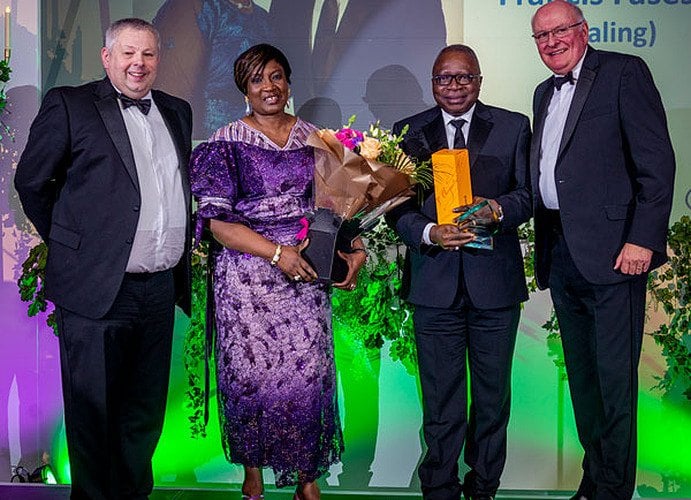 Those businesses across the network who have grown their business and shown innovation and forward thinking are recognised with our regional and national awards
Every year we honour businesses across our network which have showed award-winning qualities: positive innovation and forward-thinking creating business growth, a fantastic service to their customers whilst nurturing and growing a dedicated care team.
It is never easy to select winners from amongst so many notable franchisees but in the end, these are the worthy few who made it to the winner's table.
Regional Awards – these awards recognise franchisees who have grown their business in their respective region and their achievements are even more noteworthy as they emerged from the disruptive effects of a pandemic. The last year was extremely challenging as they had to make strategic decisions despite the chaos of COVID 19, whilst negotiating complex Brexit regulations around recruitment, all of which made business growth harder than 2020.
Region 1 Caremark (Maidstone) Natasha & Tharandeep Dhariwal
Region 2 Caremark (Southampton) Minesh Patel
Region 3 Caremark (Wandsworth) James McCallum
Region 4 Caremark (Dacorum & St Albans) Ash Malik
Region 5 Caremark (Worcester & Malvern Hills) David & Caroline Balmer
Region 6 Caremark (Cambridge & South Cambridgeshire) Robert Johnstone
Region 7 Caremark (North Down, Ards & Belfast) Richard & Emily Magrath
Region 8 Caremark (Wakefield) Julie Oommen
The National Awards – these are the top five Caremark awards given to those franchisees who demonstrate qualities that mark them out as exceptional business owners and advocates for the brand.
Mark of Excellence Award
Caremark (Worcester & Malvern Hills) David & Caroline Balmer
This recognises franchisees that have been true advocates for the Caremark brand. It honours excellence shown across the board in respect of growth, quality of service to customers and in recruitment and support of care staff.
Achievement Award
Caremark (Ealing) – Moni & Francis Fasesin
This is given in recognition of a consistent and strategic approach to business that has seen some amazing achievements during 2021; it honours them as great ambassadors for the brand and for dedication, integrity and innovation in the face of challenges
Special Contribution Award
Caremark (Broxtowe & Erewash) – Rajan Solanki
This award honours the valuable contribution made towards the development of the brand and spotlights a business which is an example of a mature and compliant enterprise, working openly and constructively with the franchisor, whilst showing a generosity of spirit towards younger, developing businesses.
Rising Star Award
Caremark (Elmbridge) – Pradeep Shetty & Prajakta Kamarker
This award recognises the achievements of a new franchise that has clearly proven from the get-go that it is a business with great promise. It spotlights a business capable of meeting challenges, which exercises good strategic planning, shows strong leadership skills and is actively engaged in their local community.
Care Worker of the Year
Caremark (Thanet) – Ben Beddall
This is a very special award given to a courageous, sensitive, passionate and multi-skilled individual who represents our brand in the homes of our customers. This worthy winner was selected because of his overall exceptional level of care, for his decisive quick thinking and use of his training that led to life-saving action.
Franchisee of the Year & the Kevin Lewis Trophy
Caremark (North Down, Ards & Belfast) – Richard & Emily Magrath
This is Caremark's crowning award. It honours a business which is truly outstanding, led by franchisees who are fantastic ambassadors for the brand. This accolade recognises franchisees who are exceptional leaders, innovators and people who are committed to achieving greatness in the provision of home care.
Joint CEO David Glover said: "It is very important to recognise the unbelievable work done by our franchisees and their brilliant teams. My only regret is that we can't award all our franchisees as, without exception, the work they do in their communities, especially during such challenging times, is truly outstanding."