Best large business award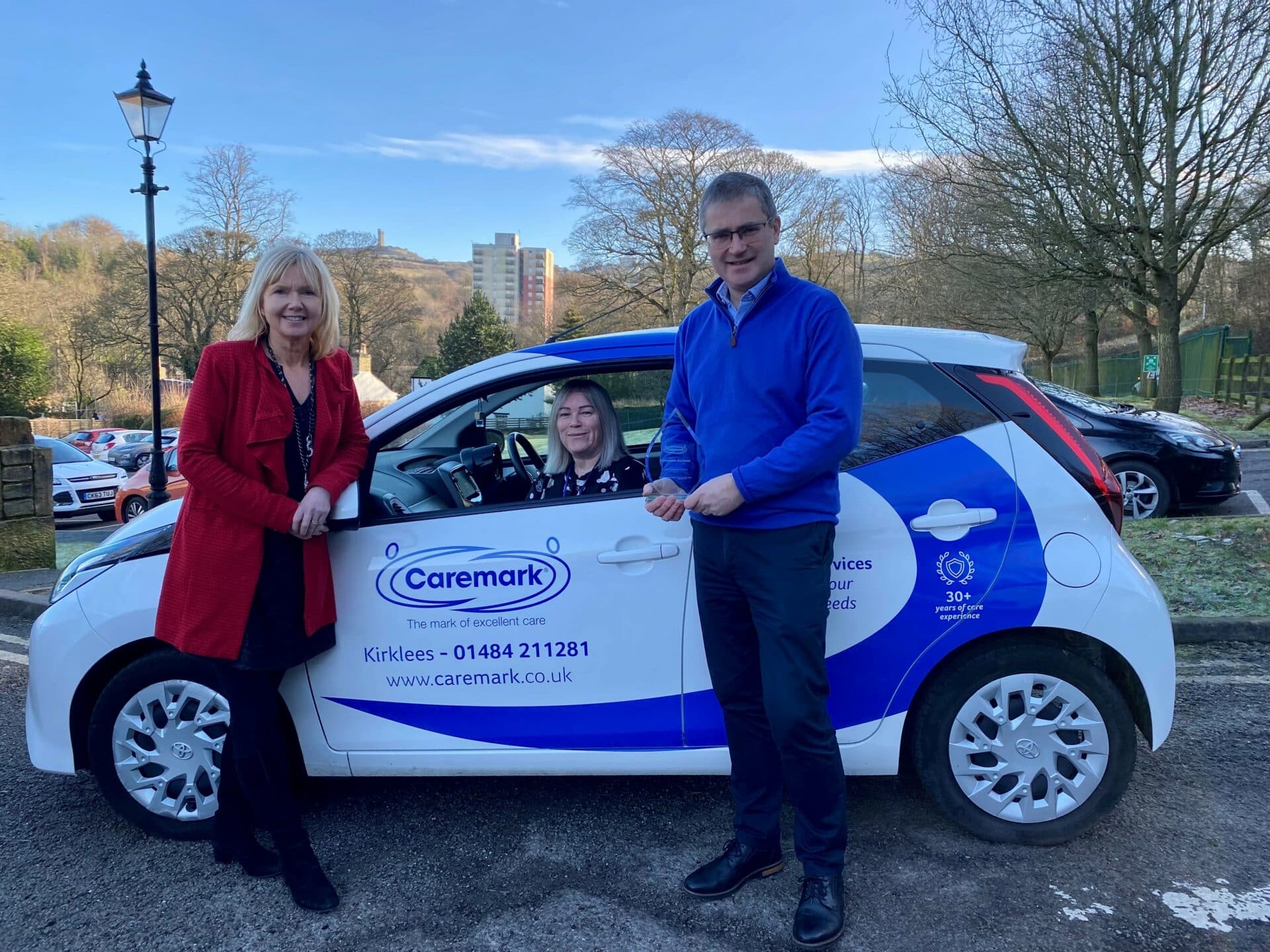 Caremark Kirklees was named winner of the best large business award at the recent Caremark national conference, beating off competition from over 20 other similar-sized franchises.
The award recognises the growth and success of the company, which was set up by Duncan and Fiona Smith in 2015 and is the second accolade in less than a year.
In 2022, Caremark Kirklees was also named as one of the top 20 recommended providers of home care in the Yorkshire and Humber region, based purely on the reviews of its customers and their families. Furthermore, they are currently ranked number 1 in Huddersfield and Kirklees for their service.
Representatives from over 100 Caremark franchises from across the UK and Ireland attended the recent national conference, which aims to celebrate achievement and share best practice.
Caremark Kirklees, which employs around 100 people, was singled out for its positive culture, staff recognition and support of neighbouring Caremark franchises.
Caremark Regional Business Manager Sue Jones said: "Caremark Kirklees were deserving winners of our large business category, demonstrating not only business growth but excellent peer support, fantastic leadership and a positive team culture."
Duncan and Fiona Smith said: "We accepted the actual award on the evening but it was done so on behalf of the whole team at Caremark Kirklees.
"Their professionalism and dedication is second to none so the award is testament to the hard work and effort they put in each and every day to ensure people living in Huddersfield and surrounding areas can remain living in the comfort of their own homes."