And the allotment is OPEN!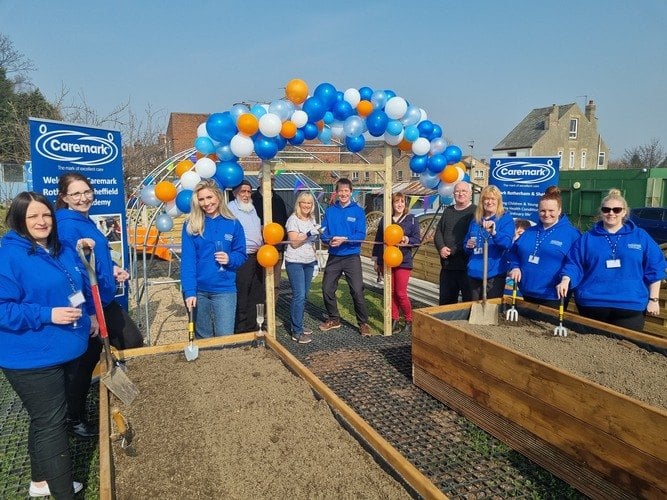 As promised, today, we have officially opened our Allotment and the sun was shining bright!
We had a brilliant morning with the Rotherham Allotment Society and some of the customers that we support also came along too. 
There are still some very small jobs that we need to complete to make the allotment fully complete but it is 95% complete and we can't wait for our customer's and staff to come and join us in growing some produce.
We aim to support, promote and develop essential life skills for all our customers. We have 4 planters in situ, we have a poly tunnel (which we just need to put the cover over), we have our shed in the corner which is where we will store our handy tools and gloves etc (also where we can escape from the rain for a minute if we need to!!)
There are toilet facilities at the Allotment Facility that are cleaned regularly along with a kitchen area, stocked with drinks making facilities, a table and chairs, and also a fully stocked First Aid Kit.
Any customers visiting our Allotment will be fully supervised by a Caremark Support Worker and any person visiting the allotment will have first read our Health and Safety Booklet to ensure any risks are reduced as much as possible throughout visits to the Allotment.
We can't wait for our customer's to be able to fully enjoy our Caremark Garden throughout the next few months of Spring and Summer, we would love it if customer's and support workers visiting would take lots of photographs throughout visits to share with our team.
Finally, ENJOY OUR ALLOTMENT!! See you there!