An important role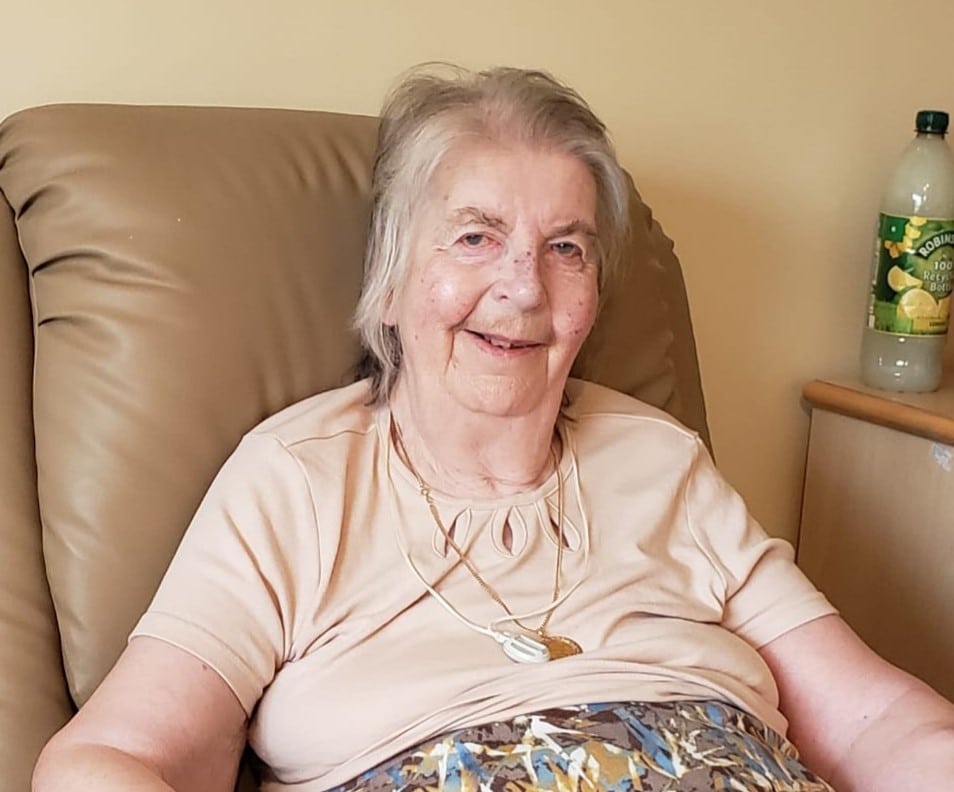 Food has always played an important role in Lesley Woodcock's life and with the help of home care support from Caremark Kirklees she continues to be able to enjoy it.
Her niece, Rachel Lamb, believes it may date back to Lesley's childhood when the combination of living on a farm and with a retired butcher as a relative meant they were self-sufficient and ate well.
"Aunty Lesley has always had a healthy appetite and you can get some very well-prepared meals now that can be cooked in the microwave," said Rachel". "She loves her roast beef dinners which the carers prepare for her, and on occasion one of them will bring her fish and chips."
And Lesley and her carers have worked a system so that even with very poor eyesight she can still find her way round a dinner plate.
"Everything is arranged in a certain way with meat at the top and potatoes and veg in their place so Lesley can enjoy her food. One of the carers makes a salad laid out like a face which made Lesley smile and ensures she knows where everything is. It's these little touches that are important." said Rachel.
After the war, Lesley, 88, worked as a hairdresser and was married to Norman for over 60 years before she was widowed in 2015. Since then, she has suffered three major falls resulting in broken bones and periods of rehabilitation. She moved into a modified flat just over three years ago and despite her severely restricted mobility, daily visits from Caremark Kirklees have enabled her to stay there.
"It's very important to Aunty Lesley that she has the independence of her own home" said Rachel. "I live over an hour's drive away and also have my own mum to look after too, so without the help of Caremark there's just no way that could have happened."
The hot summer has increased concern for the safety of the elderly and Rachel says it is reassuring to know carers visit her aunt every day.
"It's such a relief to know they will be checking she is hydrated, it can be difficult to get people to drink enough water so they bring in different squashes for variety."
Lesley enjoys watching afternoon dramas like Midsummer Murders and looks forward to chats with her carers.
"Daily conversation is so important," said Rachel. "She likes to hear what her carers have been doing and what's going on locally in the area she knows, it helps her feel part of the wider world."