A Shot In The Arm For Care Workers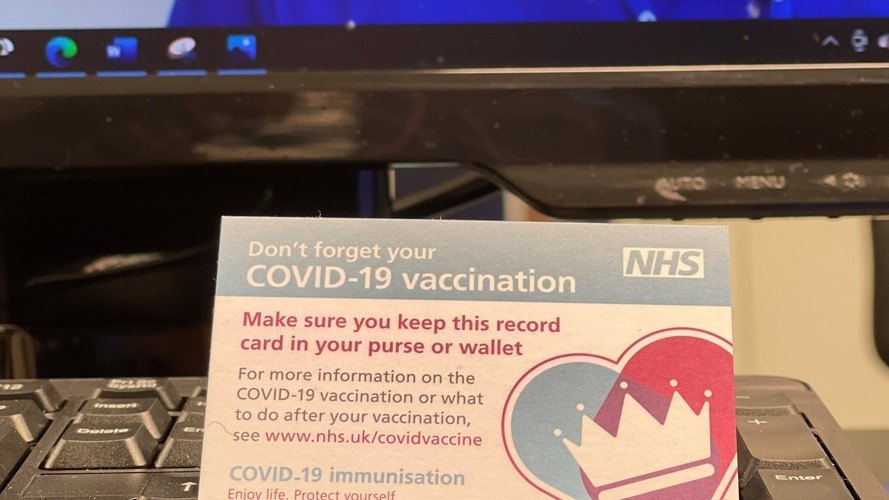 Our Care Workers have started receiving their vaccinations this week. The rollout to The vulnerable and Care Workers is in full flow
The Coronavirus (COVID-19) vaccine is safe and effective. It gives you the best protection against Coronavirus.
Who can get the COVID-19 vaccine
The NHS is currently offering the COVID-19 vaccine to people most at risk from coronavirus.
In England, the vaccine is being offered in some hospitals and pharmacies, at hundreds of local vaccination centres run by GPs and at larger vaccination centres. More centres are opening all the time.
It's being given to:
people aged 80 and over
some people aged 70 and over
some people who are clinically extremely vulnerable
people who live or work in care homes
health and social care workers
Chief Social Worker Sean Holland has confirmed that domiciliary care workers and those working in the independent sector will be able to book an available appointment for vaccination at one of the Trust vaccination centres. "As the roll-out of our staff vaccination programme continues we are now able to invite care workers to ensure they receive the vaccine. In line with the Joint Committee on Vaccination and Immunisation guidance initial doses of the vaccine will be prioritised"
"Domiciliary care workers and staff employed by independent care providers will be able to receive the vaccine through the Trust vaccination centres. I would encourage colleagues in this group to avail of the vaccine as soon as they can and book through the digital booking platform."