Twin careers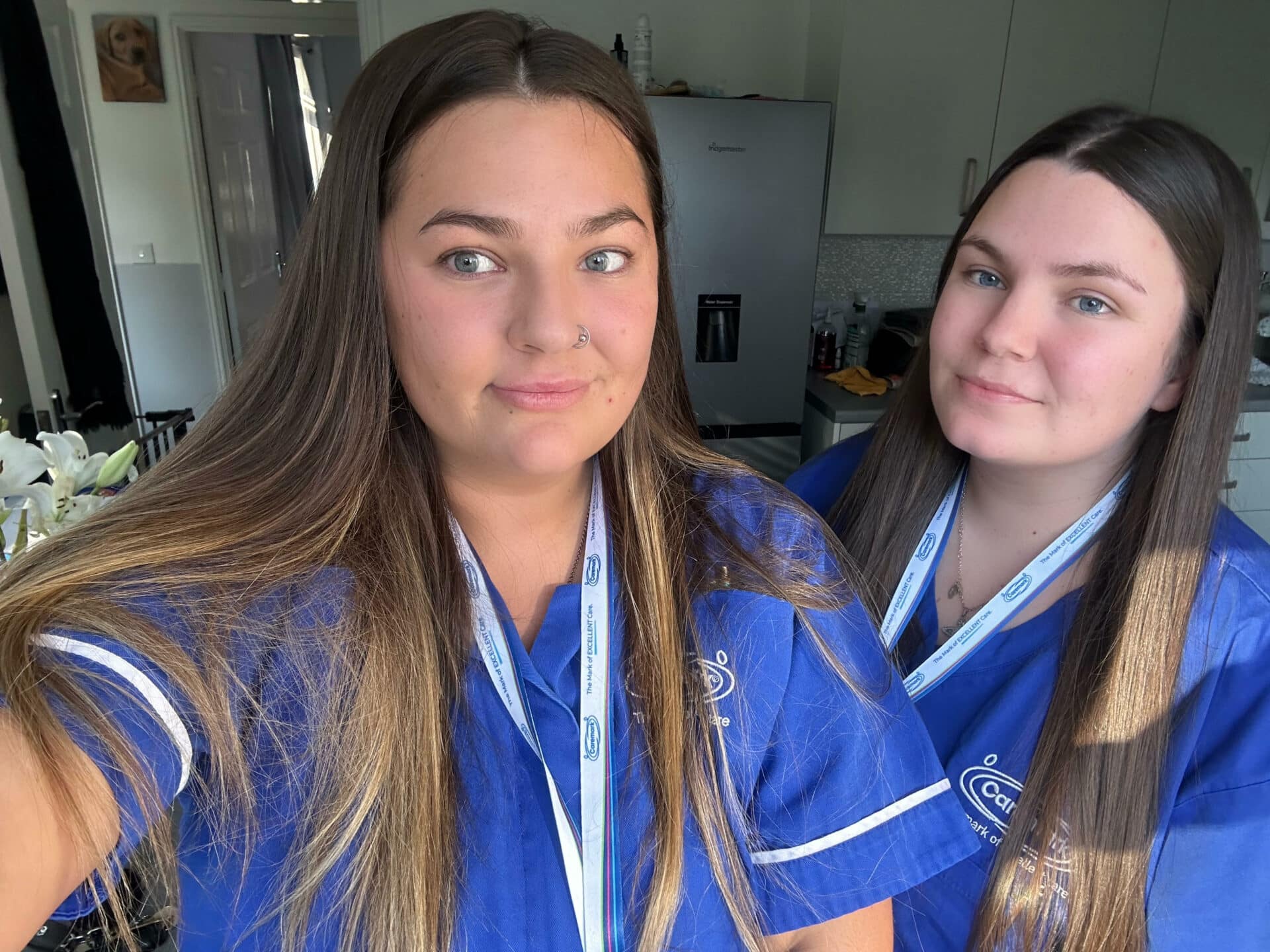 Amber and Jas Grey used to do everything together as children and that's continued as adults with them both enjoying twin careers in care.
"At school they used to put us in different classes but we always seemed to end up together," said Jas. "We always did everything together and had the same friendship groups."
Jas was first born – by a minute – but it was Amber who first joined Caremark Redcar and Cleveland.
At the time Jas was working in a residential care home but after gaining her driving licence she left and joined her sister at Caremark.
"My advice would be don't listen to anyone who hasn't worked in the sector because people often have completely the wrong idea about the job," said Jas.
"It's all about putting a smile on people's faces, making a difference by helping to make their lives as enjoyable and comfortable as possible."
Now 21, the twins joined Caremark four years ago in home care support before moving to the rapid response team providing cover for colleagues and emergency response to customers. Now they are both senior carers and as well as carrying out visits will help introduce new recruits to the job.
"It's such a rewarding job on a personal level," said Amber. "When you visit someone who is incapable of looking after themselves and you get them up and washed, dressed, some breakfast and ready for the day – that transformation is amazing, I feel I have achieved something positive and people are so appreciative."
Jas agrees, she loves her job so much she even misses it on holiday.
"Last year I went to the Lakes a couple of times and twice to Gran Canaria. It's nice to go on holiday but I did miss the customers and was glad to get back," she said.
Twin careers in more ways than one!