The best decision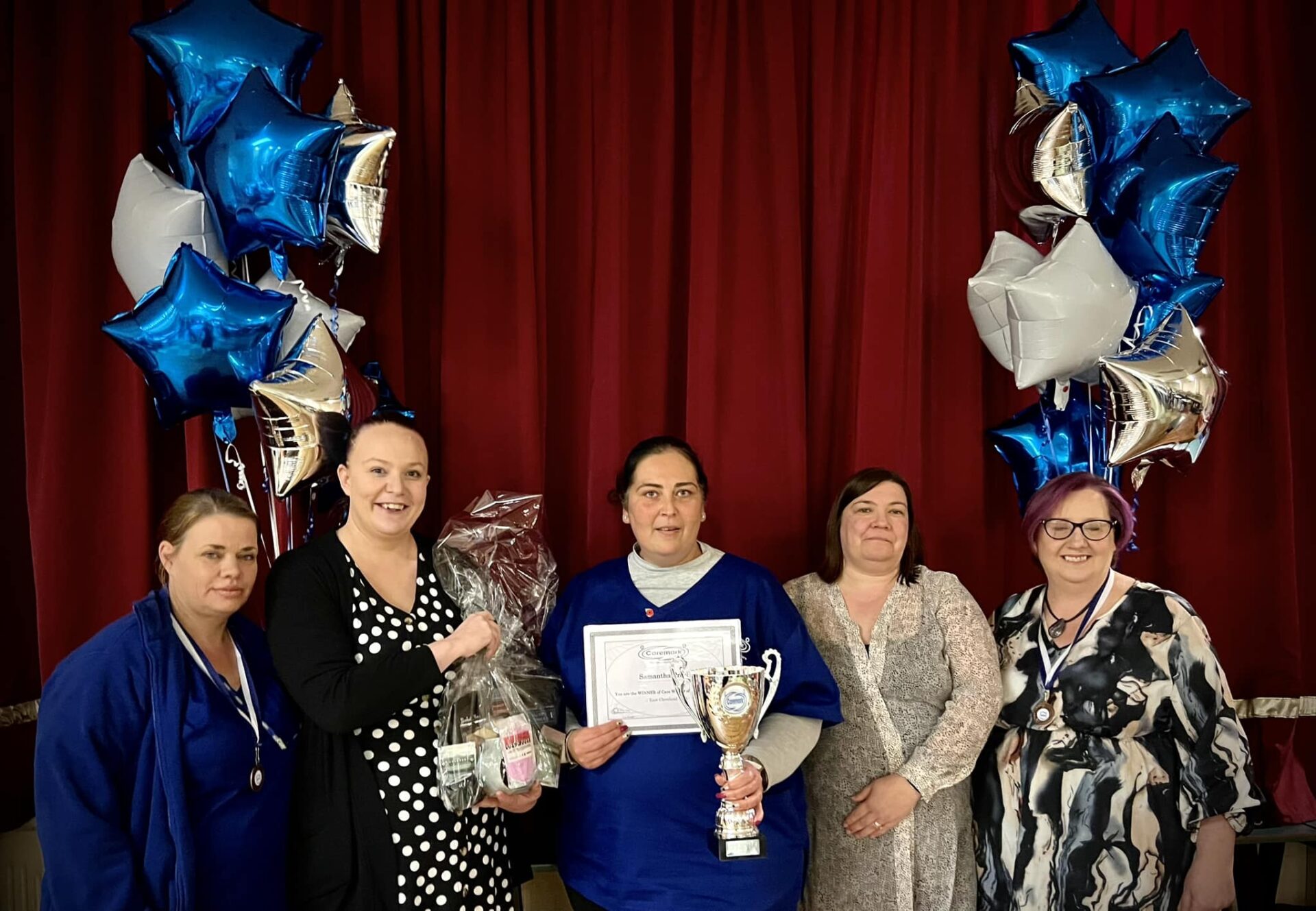 Samantha Prack's mental health was suffering in her previous job, so she took her sister's advice and became a carer with with Caremark Redcar and Cleveland and now says "it's the best decision I have ever made."
It has not just been beneficial for her, but our customers too, six of whom took the time to nominate her for our carer of the year award – making Samantha the outright winner of award for the East Cleveland.
Samantha was working as a cook in a pub before she joined Caremark.
The 13-hour days had started to take their toll on her health, so she listened to her sister, who also works for Caremark, and joined us as a carer in December 2021.
Samantha says: "I was really unhappy in my old job, but I didn't think care was for me, however once I started here, I knew I had done the right thing.
"It's the best decision I have made, and I only wish now that I had done it sooner because it is so rewarding."
Here are just some of the comments made by the customers who nominated Samantha:
"Sam takes me shopping or goes shopping for me and I really appreciate it; she makes a big difference."
"I really could not manage without Sam, and I am so glad she comes. I really appreciate everything she does."
Mum-of-four Samantha says: "I was gob-smacked when my name was read out and it was even nicer that I had popped out beforehand to pick my children up from school, so they saw me collect my award. It made me very proud.
"I could have stayed in my previous job and got more money, but my health was more important and at Caremark I have much more flexibility so I can work around my family.
"It's also taken me out of my comfort zone and made me a more sociable person, so I couldn't be happier."