Take the plunge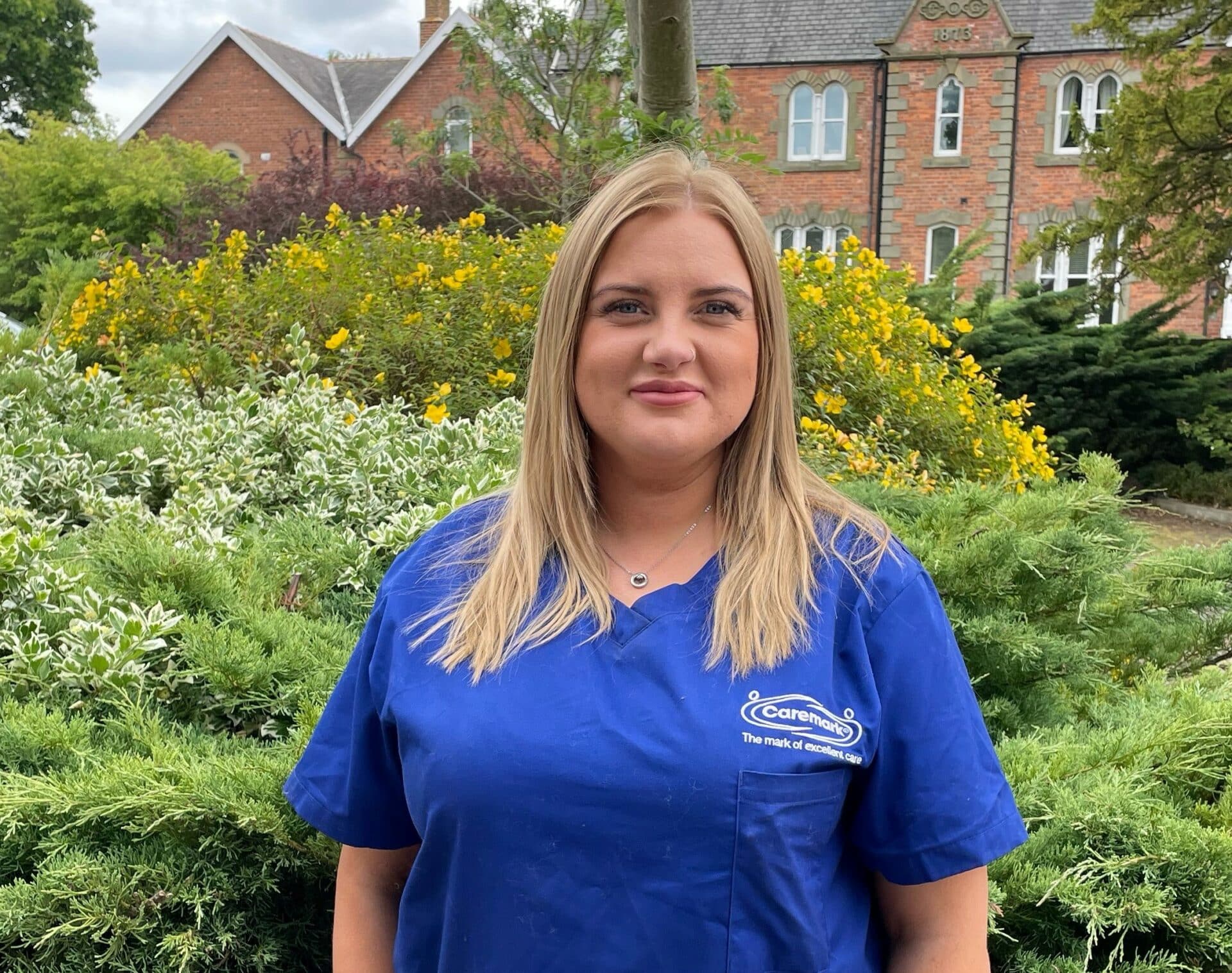 Amy Bird originally intended to become a hairdresser but with various family members working in care (her aunt used to work for Caremark), she decided to take the plunge and has not looked back since.
Amy joined Caremark aged 17 after leaving college with a Level 3 in Health and Social Care.
Despite her young age she took to caring immediately and now says she can't imagine doing anything else.
Amy says: "You shadow someone before you go into peoples' homes by yourself for the first time, and whilst I remember being nervous the first time, it is the most rewarding job in the world, and I love it.
"I don't like being trapped behind the same four walls all the time so I could never work in residential care, but homecare is so much more varied – no day is ever the same."
Since starting at Caremark, Amy has had various promotions, going from carer to rapid carer, senior care and now field care supervisor in Redcar, where she oversees the work of 60 carers.
"There's always room for improvement and I am always seeking to better myself and I cannot think of a better place than Caremark to do this.
"Even when staff join without qualifications, they put you through Diplomas, so you are learning, working and earning at the same time."
Not many people have given live interviews on BBC television national news, but it is something Amy can now also scratch off her bucket list.
Amy was asked by one of the Caremark management team after we were approached as part of our campaign for a better deal for carers.
In her case, it was about how the high cost of fuel has an impact on carers.
She explains: "I am a Field Care Supervisor and use my car, so it is a big issue and one I was pleased to talk about, although it did come totally out of the blue.
"I got a call from Jo, the Caremark Assistant Manager at around 4pm asking if I would do an interview later than night and a few hours later I was live on TV from my kitchen via Zoom.
"It went well but I haven't watched it back yet and don't think I will, but if it helps raise awareness of what we do, that's good enough for me."
Outside of work, Amy enjoys going to the gym and is looking forward to the birth of her first child in December.
She said: "He or she is due on the 19th so they are going to be a Christmas baby, but I will be coming back to work.
"Caremark is very flexible, and they know I will be able to do many things from home, including supporting carers on the phone – it's a very family friendly company."