Staff welfare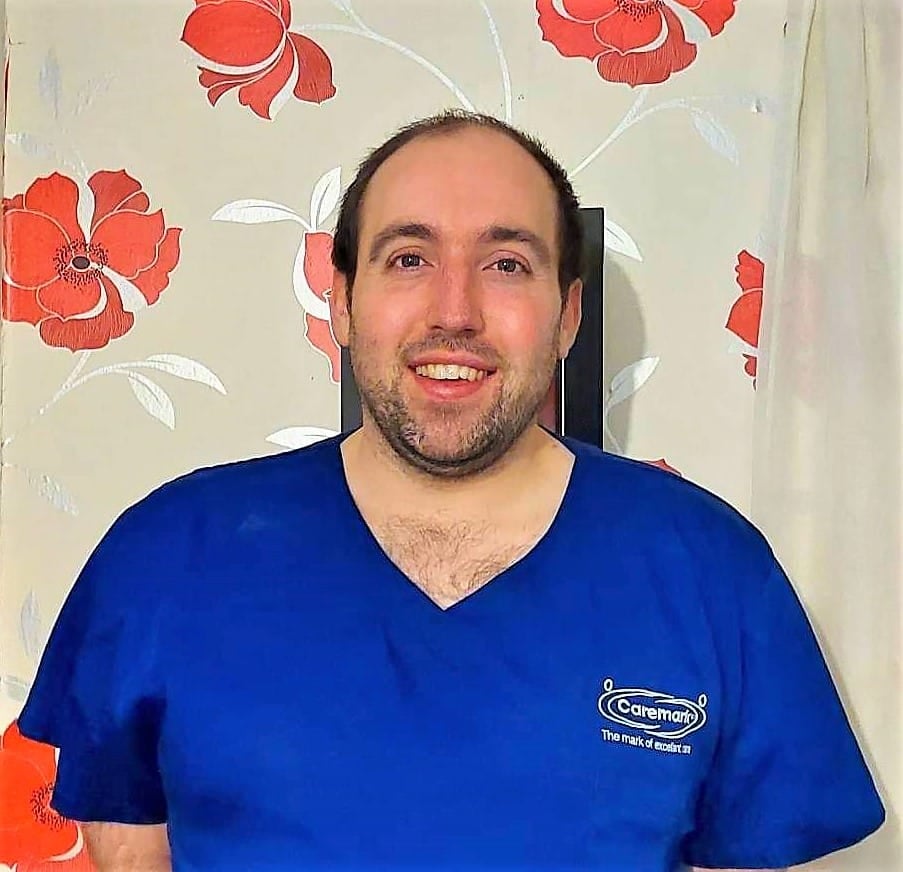 It's not just care of customers that is crucial to Caremark Redcar and Cleveland, we also place great emphasis on staff welfare, as Andrew Smith can attest to.
Andrew has had first-hand experience of this – and it's why he far prefers working in home care support than his previous job running a branch of a national restaurant chain.
"I had been there five years, the last two as manager but one day just handed in my notice. I needed a job and took a pay cut to join Caremark – it was the best decision I ever made," says Andrew.
"I feel I was made for this job, it's completely different from my previous role because I have a sense of making a difference and the company actually care about their staff and their mental welfare."
Andrew studied business administration at college taking a job in retail after leaving. He then joined the national fast food chain rising to the rank of manager.
"By law we had to have 11 hours between shifts and they worked managers to the letter of this, so if I finished at 6.30pm I had to clock back on at 5.30am the next day," says Andrew. "They had no interest in your welfare or your family."
Andrew's partner, Sophie, works for Caremark Redcar and Cleveland. When he came home to reveal he'd quit she suggested he apply for a job in home care support. He started in 2021 and has never looked back.
"It's brilliant, I'm helping people every day and have a personal sense of purpose. I still see my former colleagues from the restaurant and two of them have also left to join Caremark," says Andrew.
Andrew, 29, has two sons at primary school and appreciates the fact that when one developed a serious medical condition, Caremark allowed time off and adjusted his hours. The family spend more time together now than when he was in fast food and are looking forward to a forthcoming holiday at Centre Parcs.
Whilst working with Caremark, Andrew is studying for his Health and Social Care qualification and hopes to use this and his Business Admin qualifications in the future.
"There's a career path within Caremark where you can progress into management, though I think I'd always want to be involved with delivering some home care as I find it so rewarding," he says.