Seeing people's faces 'light up' on Christmas Day makes it 'so worthwhile'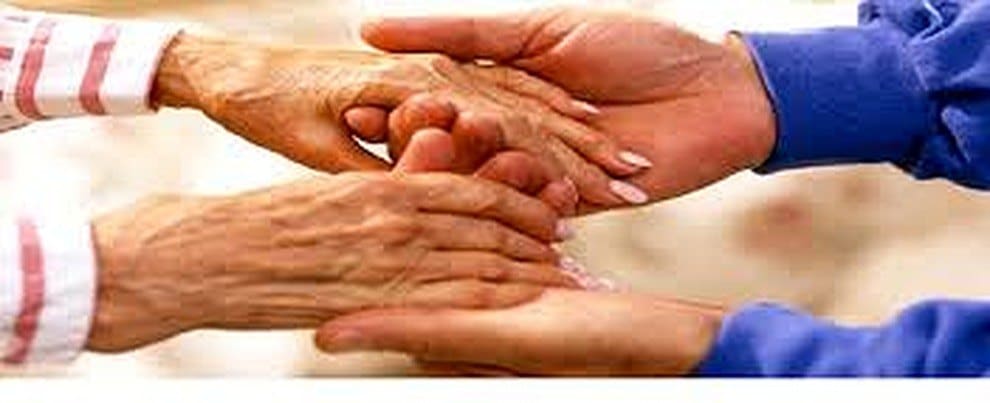 Christmas is a time to spend with family, yet for almost one million older people, it can be the loneliest time of the year. Home care workers up and down the country are preparing to sacrifice spending time with their own families this Christmas, to care for those who may otherwise spend it alone.
Christine Melville is one of them. She has been a CAREGiver at Home Instead Senior Care Glasgow North for just over two years and is preparing to spend her third Christmas with the people she cares for, helping them celebrate and providing vital support.
Prior to working for Home Instead Senior Care Glasgow North, Ms Melville worked in a care home after spending years caring for her own mother and father, looking after her family and bringing up her two children.
Christine Melville, CAREGiver at Home Instead Senior Care Glasgow North
Ms Melville currently cares for six people who she visits multiple times a week and will be visiting some of these on Christmas Day and over the Christmas period.
Why did you decide to be a home care worker
I used to work in a care home and I was looking for something different. After spending years caring for my children and my own parents, and then a change in my personal circumstances, being a CAREGiver was just what I was looking for.
Why do you choose to work over the Christmas period
I don't mind working at Christmas because it lets people with young children spend Christmas with their families. Often when visiting people in their own homes, especially at Christmas, their face lights up when they see you and they can have a good moan or a chat and I can spend more time with them. It makes you feel as though you've really achieved something with your day by spending it with someone who might otherwise be alone.
It's a real pleasure to work on Christmas Day and help my customers celebrate if they want to. For some of them, if I don't visit, they might not see anyone all day, so it really does make a big difference to them.
What does your job mainly involve
Usually I go into people's homes and help them to get up, get washed and dressed and get their breakfast, though I've got some where I go in and tidy up for them and have a chat with them.
How long have you been visiting your regular home care customers for
A lady called Helen is one of my main customers and I've been visiting her since I started this role and am looking forward to seeing her over Christmas this year. Helen is 99 years old and she's so independent and is always trying to do things herself before she asks for help. I love the woman to pieces, she is an amazing woman and 'a bit of a character' and it would be great if everyone was like her, she's a very special lady.
Helen lives on her own and doesn't have any family so she relies on my visits. Although she does have a close friend, Jean, who is in her seventies who lives close by, but on a cold day she'll say to Jean, don't come out today it's too cold.
It's her 100th birthday in January and I'm hoping to do something special for her to help her celebrate.
Helen and Christine
Is Helen able to get out and about when you're not visiting her
She's able to make herself something to eat, though it's not an easy job as she has arthritis in her hands. Despite that she's happy living at home and prefers that to the idea of living in a care home as she likes her independence.
Do many of your customers receive other visitors over the festive season apart from you
A lot of my customers have got families, however, a lot of their families have moved away down South, so often I'm the only person they will see.
If you weren't working over Christmas what would you be doing
I'd probably be spending it at home. I've got family that live near by, but it's too far to walk as I don't drive. I prefer working as I can spend it helping other people who might otherwise spend Christmas alone.
Do you prefer being a home care worker, rather than working in a care home
Yes I do because you get to know the customers better and you get to know their families as well more than you do working in a care home. You also get to spend more time with each customers as I only have a few regular customers. Because you know you've got at least an hour to spend with them, you can use that time to actually talk to them. It can be quite challenging when you visit someone new, but once you've visited a customer a few times, you get used to them, their home and their needs so you can get into a routine when you visit them and know what needs to be done.
What is the best thing about being a home care worker
I love everything about my job, sometimes it's not very nice walking about in the bad weather, but that's part and parcel of the job. Seeing people's faces light up when you walk into the house makes the job so worthwhile, especially on Christmas Day. Many of my customers might have a limited time left now, so it's our job to help them make that time happy and worthwhile.