Safe Place initiative resumes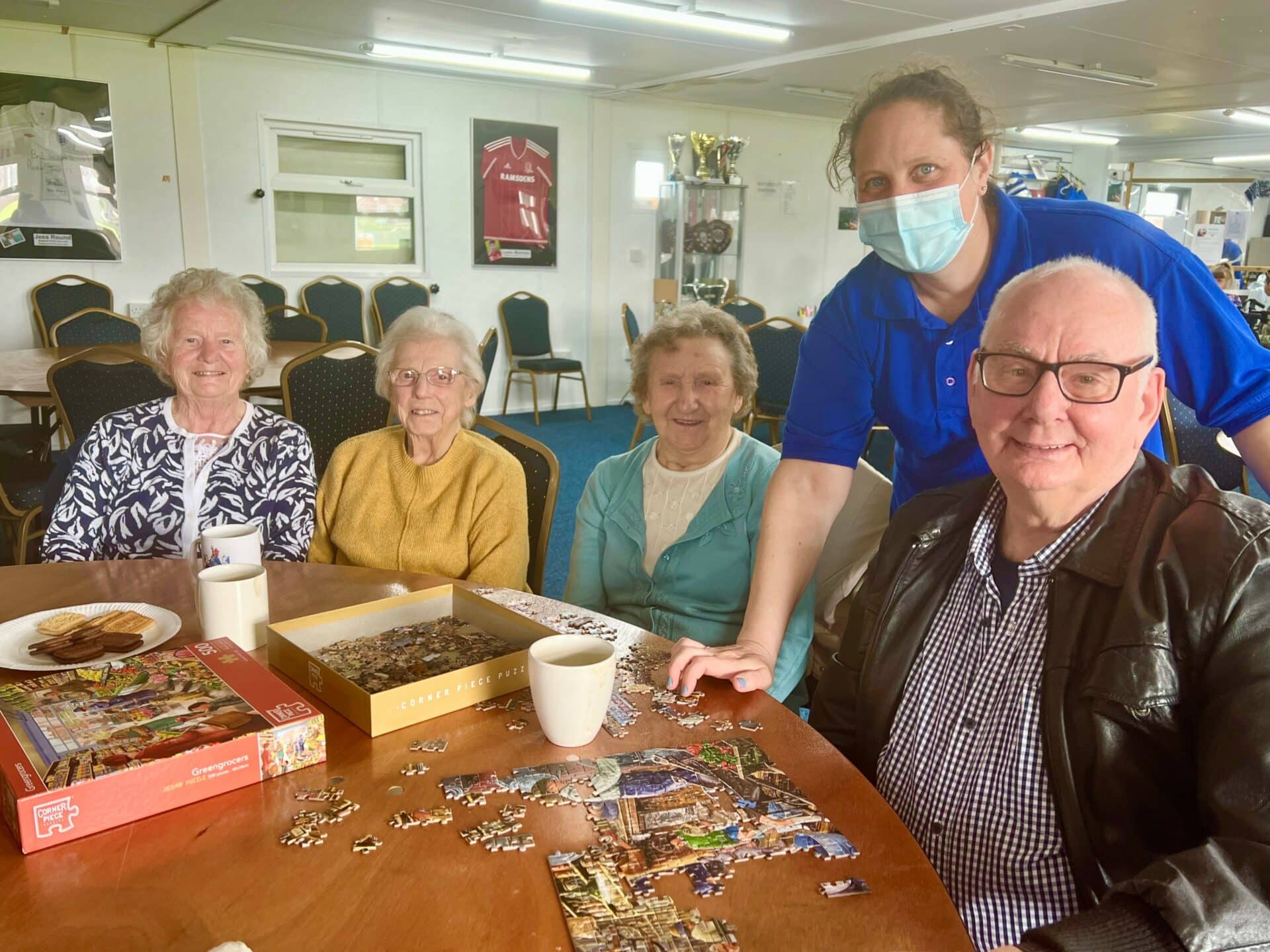 Caremark Redcar and Cleveland has restarted Safe Place, a popular community-based initiative which brings together carers and customers, particularly those who are isolated and have no social networks.
And one of the first visitors was Redcar MP Jacob Young who discovered for himself the positive impact the initiative has.
Caremark Redcar and Cleveland launched The Safe Place, a weekly social gathering held in the clubhouse at Redcar Town Football Club, in 2019.
The company was just about to extend the initiative in February 2020 due to its popularity, but the pandemic forced it to be cancelled indefinitely.
Now back up and running since March 2022, it's once again proving popular with carers and customers.
During his visit, Jacob Young met both customers and carers and was briefed by Caremark (Redcar and Cleveland) Managing Director Michelle Jackson on her vocal campaign for better pay for carers.
"It was great to see the Safe Place scheme benefitting the people it's designed to serve, especially after a two-year hiatus due to the pandemic. Bringing carers and residents closer together in a safe, natural environment is a hugely beneficial initiative and one which I was delighted to see in action first-hand. Having seen the positive, caring atmosphere that Safe Place promotes, I wish the initiative and everybody involved the strongest continued success."
The concept around The Safe Place was to help Caremark customers who benefit from this social interaction, but it was also aimed at supporting the health and well-being of Caremark's 350-plus staff.
Each session is planned and facilitated by one of the Caremark management team, and there are different activities for those taking part, including dominoes, quizzes, crosswords, crafts, general conversations and building friendships. Customers can also request specific activities.
Caremark Redcar and Cleveland Managing Director Michelle Jackson said: "We're delighted to have been able to restart this initiative after having to suspend it for two years due to the pandemic.
"Until then it was proving very popular with customers and carers alike, and even a month after getting going again, it's already well attended and we're receiving great feedback.
"It's a way of bringing our carers and customers together, providing social interaction, social stimulation, and allowing people to learn new skills, all in a safe environment."
Redcar Town invited Caremark to stage Safe Place at its clubhouse following a donation of £2,000 the company made to its Raise the Roof appeal. The club was overwhelmed with the biggest donation to date as it seeks to buy a new roof for the clubhouse.