Procesa is our latest Carer of the Month
Congratulations to Procesa who has today won our latest Carer of the Month prize. Here she is collecting her prizes, wine & chocolate, from Managing Director of Caremark Warwick, Barney Davis.
On a monthly basis, we ask our Clients and fellow Carers for their recommendations as to who has done a particularly good job this month. This could going above and beyond for a Client or it could be helping support a new Carer etc.
Well done Procesa, you are a fantastic Carer and we are very lucky to have you part of our team.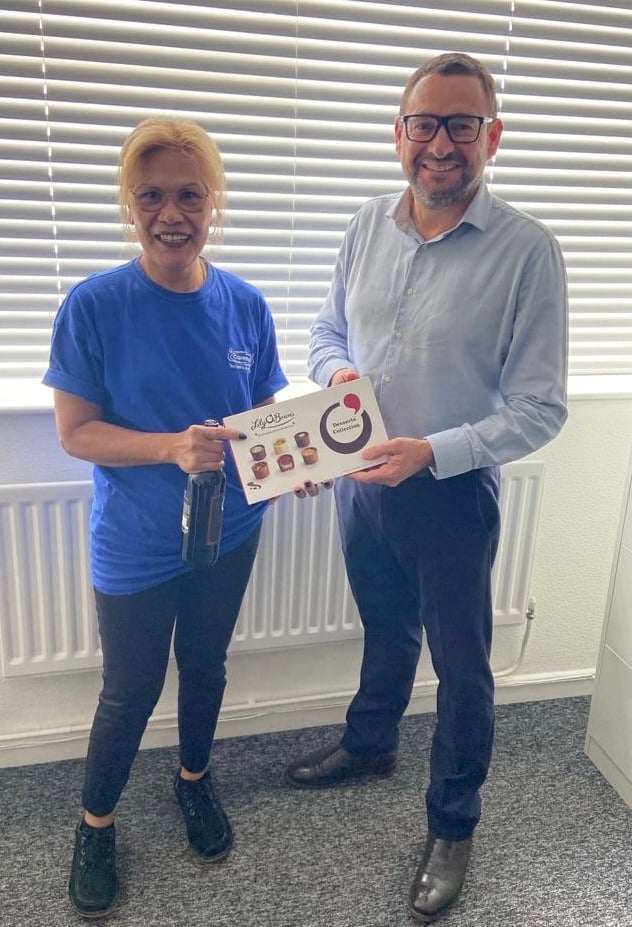 Interested in joining our team? Please click here to find out more about our current vacancies.