Personal experience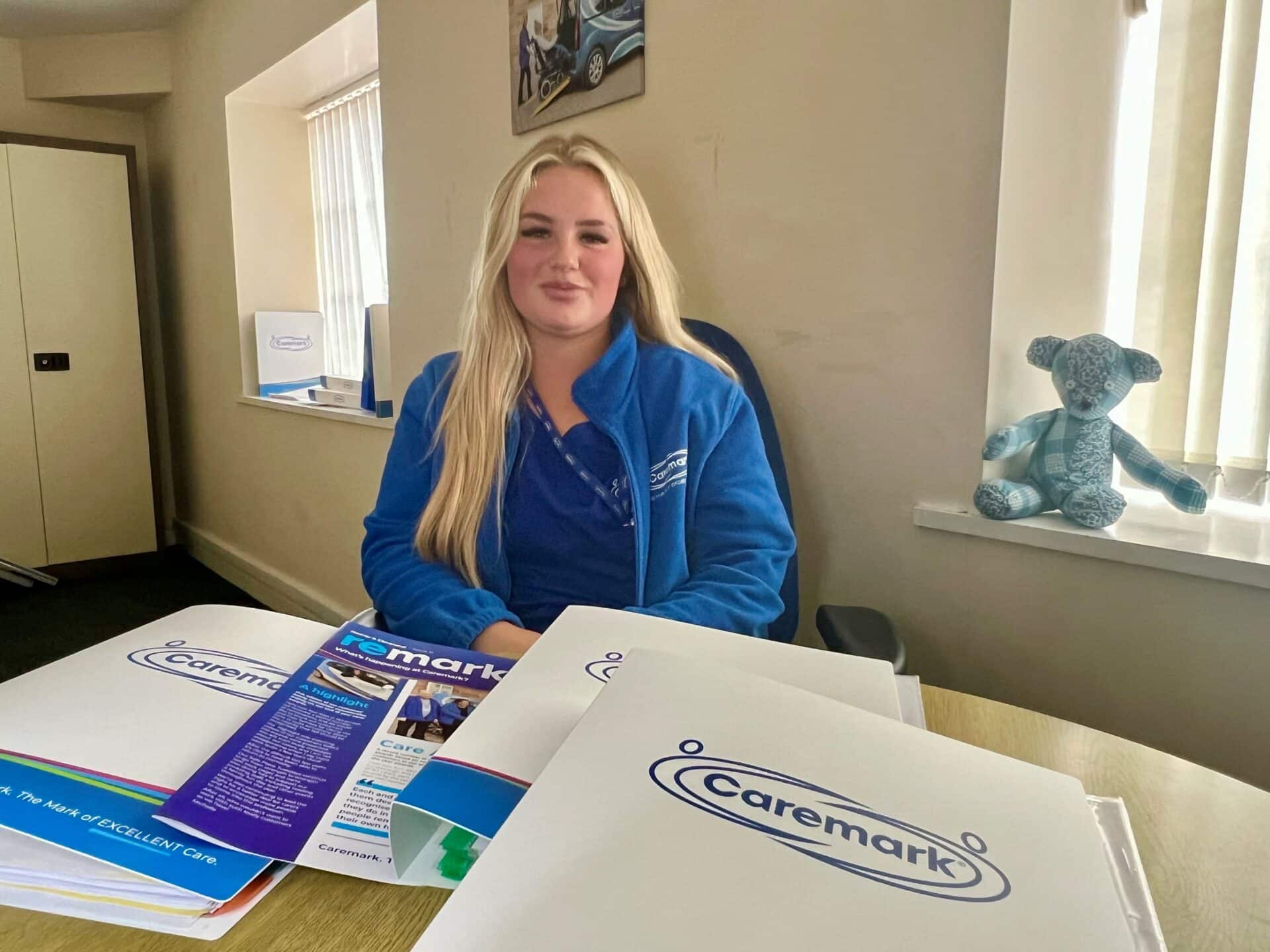 Personal experience led Sadie Dowson to choose a career in care with Caremark, a decision she says has been life changing.
Sadie had been doing a degree in psychology with the aim of becoming a social worker, but decided homecare was the career for her based on seeing the care Caremark Redcar and Cleveland had given to her grandfather.
She says: "The carers were so patient with my granddad because he wasn't always the easier to care for, and it made me realise what an important impact you could have on people's lives."
Sadie also knew a little about Caremark because her boyfriend Harry's mum also works here and after shadowing staff on her first week, she says she couldn't wait to get out on her own.
"I like being out and about, rather than just working in one place, so that also appealed to me because you feel like your own boss and get a lot of independence," she explains.
"I have my own horse Jack and because I work in the town where I live it means that between calls, I can pop to the field to see him, so the job really does give you lots of flexibility."
Sadie's natural caring personality has endeared her to her customers, and we were so impressed with her progress that we promoted her to Field Care Supervisor in 2022.
That means she has responsibility for around 40-50 carers and even though she is only 21, she hasn't been daunted in the slightest.
Sadie adds: "I was very proud to become a Field Care Supervisor and also to win an award at our 2022 carer of the year awards.
"It is a great job and I would recommend it to anyone. No day is the same and there is so much more to it than people might think.
"Caring is not just life changing for the customers, it is life changing for staff too."