Over 50 happy years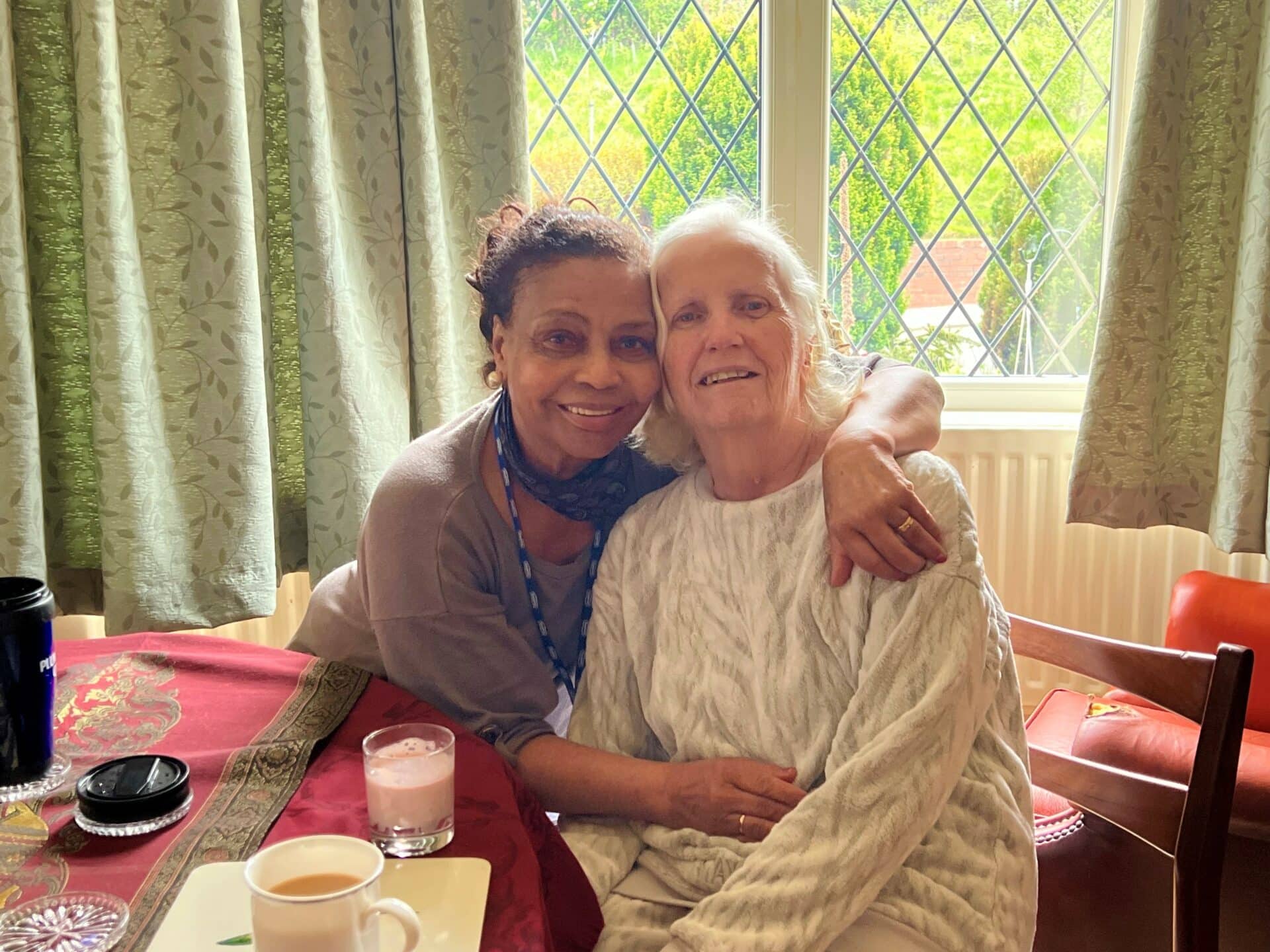 Maureen and Stewart Potter sat near to each other when they were at school, but little did they know then that they would end up spending over 50 happy years of their lives together.
Friends at school, it was only years later that they met as adults in a British Legion club and the rest is history.
They fell in love, married and this year will celebrate their 51st anniversary.
In between they have had two children, and also have a granddaughter and have enjoyed lots of wonderful time together, including various trips to the USA and Europe.
Unfortunately, around five years ago, Maureen was diagnosed with Alzheimer's and Vascular Dementia, and, understandably, this can result in her displaying challenging behaviour.
To ensure the couple could remain living in their own home in Saltburn, Caremark (Redcar and Cleveland) began providing support in 2018.
Now, three times a week and for three hours each visit, a dedicated carer, Josie Ingledew, visits their home and undertakes various tasks.
This includes helping Maureen out of bed and administering personal care, meal preparation, undertaking some domestic work, taking Maureen into the community, and generally providing companionship for her.
Having Josie in the house also provides 73-year-old Stewart with some respite enabling him to go shopping and other chores.
Stewart says he could not be happier with the support Josie provides.
He says: "Having the same carer helps Maureen because it means she has the same recognizable face each time and this reduces any challenging episodes.
"I cannot speak highly enough of Josie; she is absolutely brilliant and goes above and beyond to support Maureen.
"A good example is she knew Maureen suffers from psoriasis and even with creams it leaves her with red marks on her skin.
"Josie has family in Switzerland, so she arranged to have some non-prescribed liquid sent over and this has totally cleared Maureen's skin, which means there is now one less thing to worry about.
"And on another occasion we were having trouble sourcing a bath chair for Maureen, so Josie used her contacts at the NHS to get us one.
"Having Josie here makes my life easier, and Maureen and I would be lost without her."
* The family request that Josie not a face mask when she is with Maureen