Over 50 extra Training Courses Available To Staff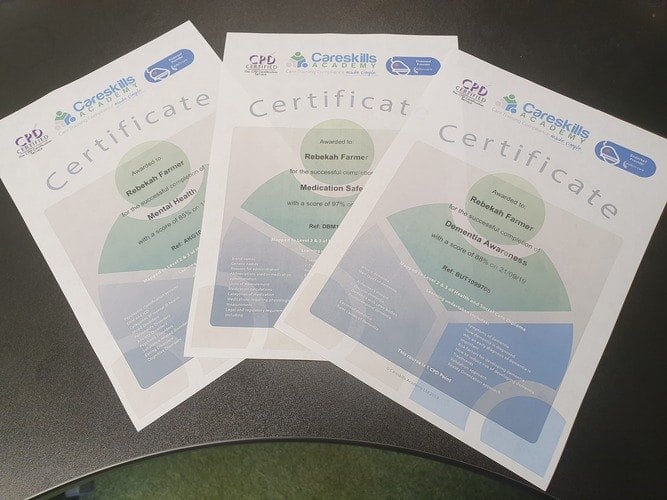 We have teamed up with Care Skills Academy to offer level 2 and 3 accredited speciality courses
We believe staff development is really important for all the Caremark team. We offer up to 50 online specialities and certificates.
Well done Beki for completing her Medication Safety, Mental Health and Dementia specialities recently!
They cover loads of different aspects of Care and help the team deliver the best possible care in a variety of circumstances.