ON SCREEN EVENT SPONSORED BY CAREMARK CENTRAL BEDFORDSHIRE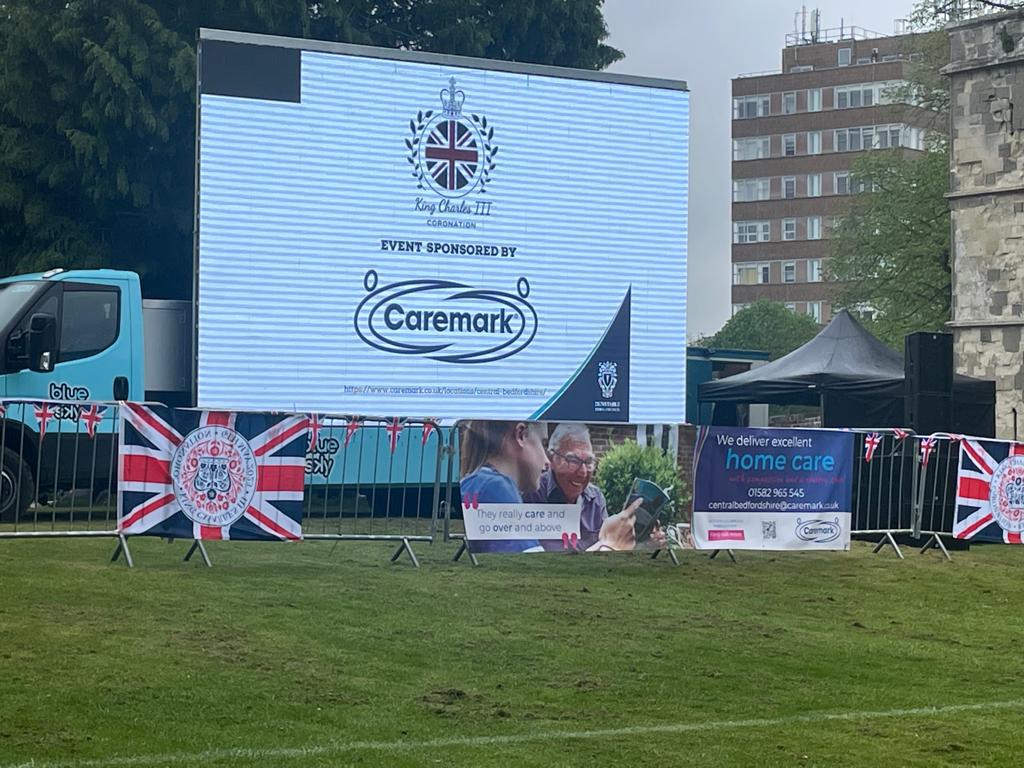 Caremark central Bedfordshire Homecare sponsored Coronation Day Celebrations (On Screen) at Dunstable!!!!
Caremark Central Bedfordshire sponsored a very successful Coronation Day Event on 6th of May at the Priory Gardens. It was an eventful day with lots of people turning up with their brollies!!!!
The king's Coronation was shown on the big screen and people thoroughly enjoyed it.
We played games like 'Name Caremark's Bear' , 'Guess the weight of the cake'. We also gave out lots of badges, have lovely chat with everyone.
It rained later that day which made it a bit difficult but nonetheless it was a day well spent!!!
Long Live the KING!!!