No plans to retire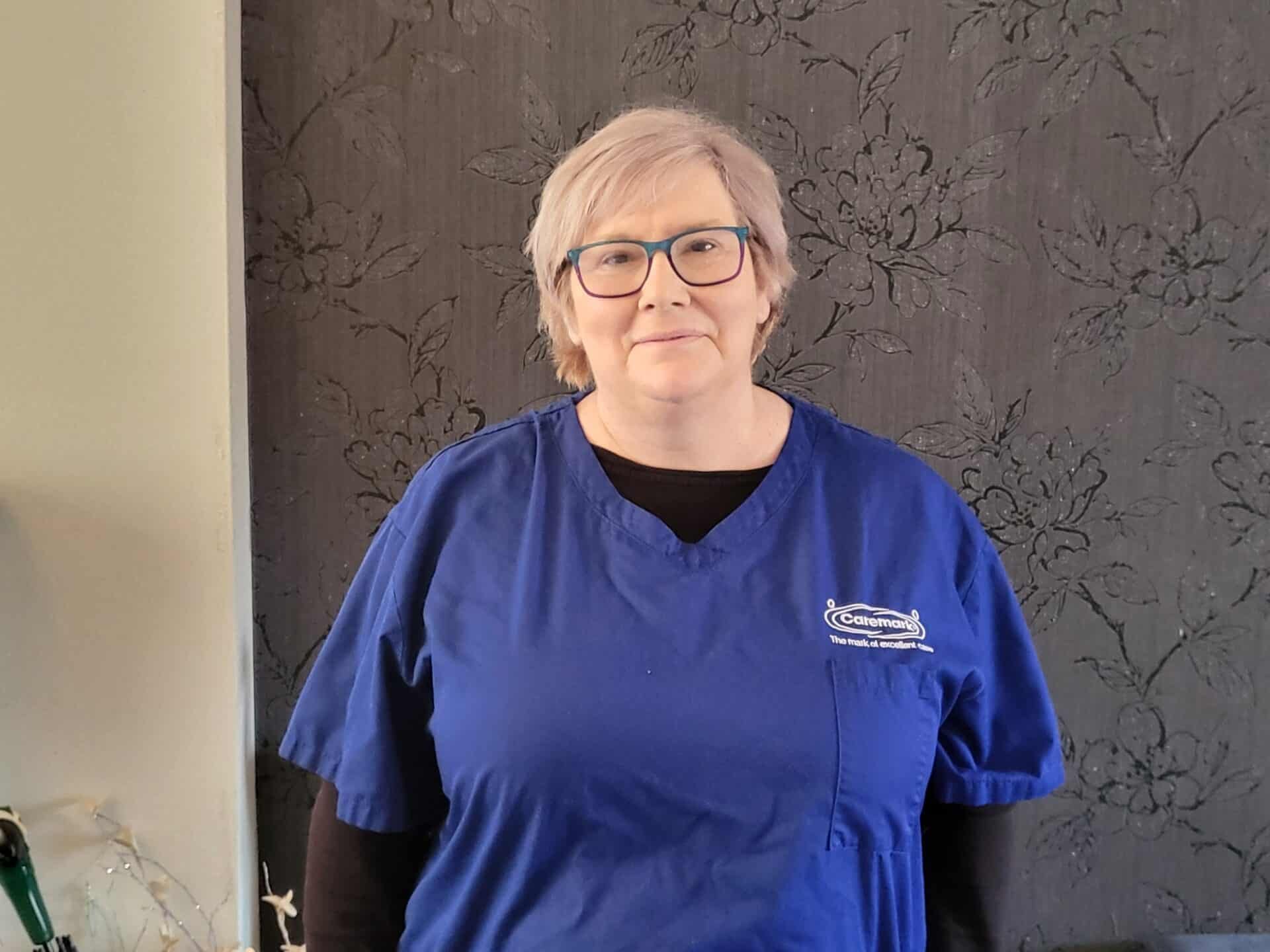 Sue Bonner began her working life in a corner shop when she was just 13, now she's 56 and has no plans to retire from her role in home care support.
"I've been here for five years and I really enjoy my job," says Sue. "You get out and about, meeting and helping people and every day is different."
Sue has worked in various jobs over the years, including pub work and for many years as a carer in a residential home, before leaving to raise her own three children.
"When the youngest left for University and with my husband out at work I found myself alone at home," say Sue. "You need something to do and can't survive on one wage these days so I applied to Caremark."
Now Sue has a regular round of customers near her home she walks to each day. Well trusted, it's often Sue who is shadowed by new recruits to Caremark Redcar and Cleveland.
She says that it's the little things that make all the difference for customers, like noticing they are short of milk or tea and picking it up from the shop on her way the next day and finding the time to be sociable.
"Often we are the only people the customer might see so the social side is very important. Remembering to have the kettle boiling as you do the meds gives an extra few minutes afterwards to sit with them when they have a cup of tea, rather than waiting for it to boil and having to dash off leaving them to drink it on their own."
Sue says she'd urge anyone thinking of becoming a carer to give it a go.
"I can understand why people might feel nervous about applying, especially if they have been out of work for a while. I was nervous at first but it gave me a real confidence boost to get the job and I took to it like a duck to water. I had to push myself to go to that interview and now I'm so pleased that I did. I definitely have no plans to retire."