Did you know that most computers have options built into them to make it easier for people with low or no vision to use them.
Click for information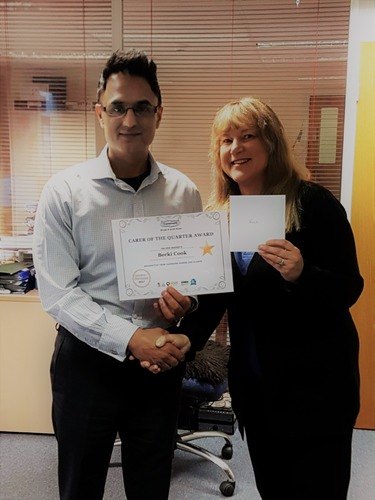 13 Mar 2018
Carer of the Quarter December - Feb 2018
Well done and congratulations to Becki who is a Maidenhead Carer – you deserve this award and the recognition that comes with it! Becki was praised for her hard work and commitment to her clients, always going that extra mile for them and for her kindness shown towards them. Becki is very popular with her colleagues and clients and has a very welcoming, warm and bubbly personality and this comes across in her work. Enjoy spending your
£50.00
Marks & Spencer's Voucher!