Caremark Slough
01753 201 116
Unit G1, Ground Floor, Fairacres House, Dedworth Road
,
Windsor
,
Berks
SL4 4LE
f :
01753 201 117
e :
slough@caremark.co.uk
Carers are all meeting my needs. Patsy was very good a week ago, noticed my right eye was red. Went to pharmacy it was Conjunctivitis. Shes good at...
read more testimonials >

Jobs with Caremark
Find your perfect career in care
click here >
13 Mar 2018
Carer of the Quarter December - Feb 2018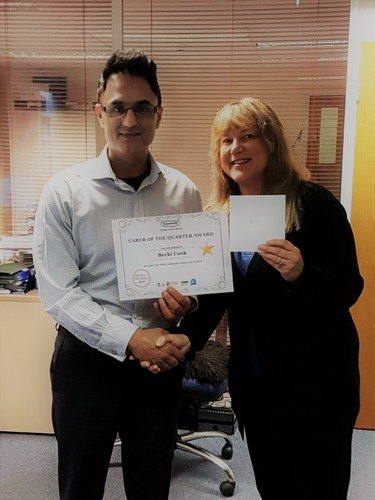 Well done and congratulations to Becki who is a Maidenhead Carer – you deserve this award and the recognition that comes with it! Becki was praised for her hard work and commitment to her clients, always going that extra mile for them and for her kindness shown towards them. Becki is very popular with her colleagues and clients and has a very welcoming, warm and bubbly personality and this comes across in her work. Enjoy spending your
£50.00
Marks & Spencer's Voucher!
< Back to all News Articles