Did you know that most computers have options built into them to make it easier for people with low or no vision to use them.
Click for information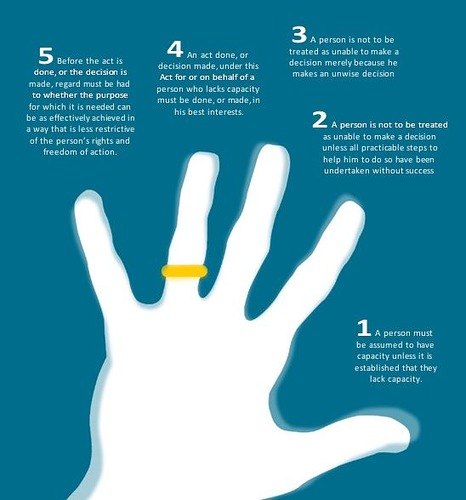 05 Apr 2018
**MENTAL CAPACITY**
Tools to assess whether an individual lacks mental capacity in relation to a specific decision.
Process;
A person is unable to make a particular decision if they cannot do one or more of the following four things:
🖐️ Understand information given to them
🖐️ Retain that information long enough to be able to make the decision, however there is no legal guidance on the amount of information that has to be retained, or for how long. It is useful to ask the service - user to explain how they reached their decision.
🖐️ Weigh up the information available to make the decision
🖐️ Communicate their decision - this could be by talking, using sign language or even simple muscle movements such as blinking an eye or squeezing a hand.
Pictures attached show from a service users point of view and from a carer/supervisor etc.