Keep it in the family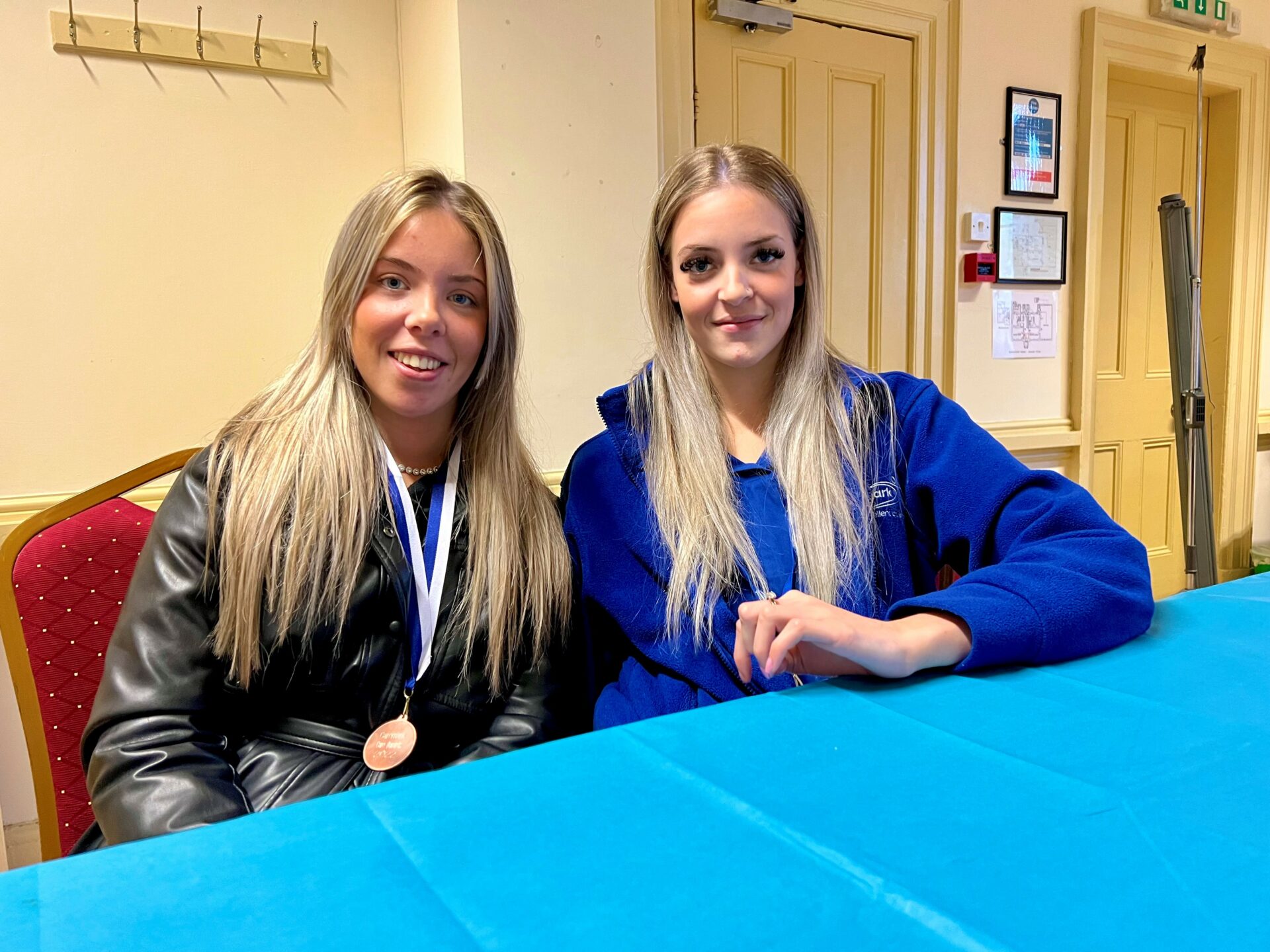 When it comes to delivering great care, it's best to keep it in the family, well at least in Evie and Lauren Heffernan's case!
The sisters work at Caremark Redcar and Cleveland and are both well thought of by their customers.
This has led to the siblings both being recognised at our recent 2022 carer of the year awards, after being nominated by several of their customers. Comments included:
"Evie is helpful, obliging, courteous and brightens my life"
"Lauren is among the carers that go a bit further and help make mum feel so safe. She looks forward to her visiting and sees her as part of our family."
Evie was also chosen by our Care Coordinator Gemma Dixon for a special Coordinator award.
Gemma said: "Evie has not been with Caremark very long, but she has shown from the start that she wanted to progress her career with us and has recently been promoted to a more senior role. I couldn't think of anyone more deserving."
At 19, Lauren is the youngest, but she was actually the first to become a carer when she joined us two years ago
With aspirations to possibly move into nursing in the future, Lauren saw homecare has a great way to gain experience and says she is happy with the career path she has taken.
Lauren says: "The best thing I can say about being a carer is that I look forward to coming to work every day and that it doesn't feel like a job to me."
Evie, aged 21, joined us early in 2022 on Lauren's recommendation, and she also hasn't looked back.
She adds: "Similar to Lauren, it doesn't feel like work and it's nice to know you are doing such an important job helping people to remain in their own homes."
Lauren and Evie also help look after their grandfather in their spare time, so it's clear whether at home or work, in their case sisters are definitely doing it for themselves.