Joyce back walking with Victor by her side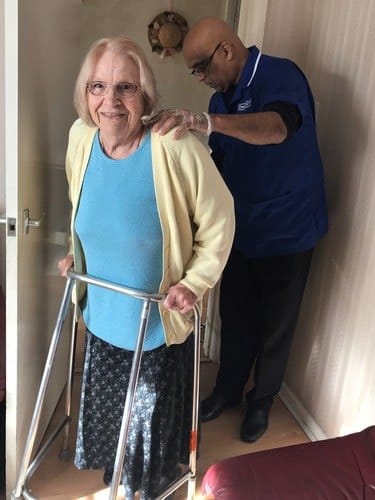 Joyce hasn't walked for 3 years due to arthritis in her hips. Two years ago Joyce had a double hip replacement but had totally lost confidence in her ability to walk so continued not to.
With a lot of encouragement from Victor Joyce took her first steps in 3 years last week. She is now walking from her bedroom to her sitting room everyday with Victor walking behind her. She is aiming to be able to cook her husband lunch in the next few months.
Joyce says she couldn't have done it without Victor's care and encouragement and she couldn't be more grateful that he has given her the confidence to start walking again.
Fantastic work Victor xx