Home care provider in Dartford and Gravesend raises money for Alzheimer's Society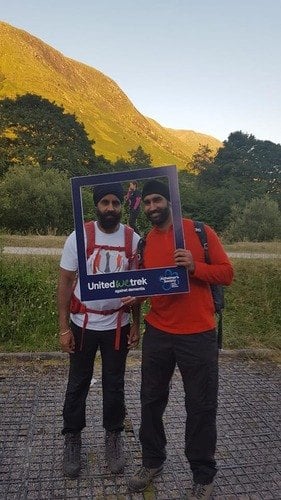 The Caremark Dartford and Gravesend team have been fundraising again, this time for the Alzheimer's Society. Raising over £800 for the Alzheimer's Society, the team pulled together and carried out a cupcake day and climbed the highest mountain in the UK. Having supported numerous customers with Alzheimer's in the Dartford and Gravesend area, we know the struggles many families face when dealing with the Alzheimer's and wanted to give back.
Caremark Director (Raspinder and his brother Baljinder) shown in the above picture as they got ready to climb Ben Nevis. The team raised over £800 for the Alzheimer's society and were very happy to support this worthy cause.