Happy anniversary Tamsin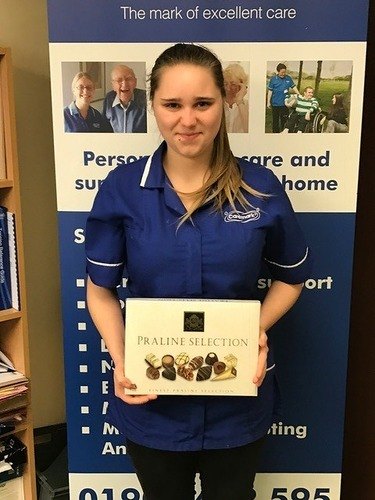 Happy Anniversary Tamsin.
Tamsin was one of our first Care & Support Workers to Join the Caremark team. She has now been with us for a year. We have had her in the office for an annual appraisal and thanked her for her hard work over the past year.
She said she loves her job and really likes the girls in the team and all the customers. She really does get on with everyone.
Thank you Tamsin, you're a real asset to Caremark Worcester.
If you are thinking about Joining the Caremark Worcester team, call Dave on 01905452595.