EU-funded robots to be tested by care group to aid UK staff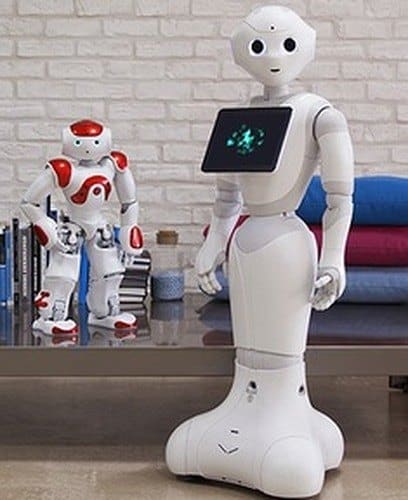 UK academics are developing robots to care for older people in care homes, hospitals and their own homes – and Advinia Healthcare will be the first care provider to test them in a bid to ease pressure on care staff and the sector.
Researchers from Middlesex University and the University of Bedfordshire are helping create robots, as part of a project funded by the EU and the Japanese Government.
Programmed to meet the individual care needs of people, the so-called Pepper robots are part of a three year project which will see researchers test the robots at Advinia Healthcare care homes in the UK.
Advinia Healthcare operates 16 care homes and two home care agencies. The care group's executive chairman Dr Sanjeev Kanoria said the group wanted the robots to support hard-working care staff.
Dr Kanoria said: "Advinia Healthcare along with the University of Bedfordshire is the proud recipient of a two million euro grant from the EU to trial the use of Pepper Robot in care homes.
"Robots by supporting care workers can reduce errors in medication and assist them with advanced technology to help vulnerable residents, live safer independent lives in care homes and at home.
"This will revolutionise the care of the elderly by supporting hard working care workers with modern technology."
The robots, manufactured by Softbank Robotics, are being built to carry out tasks, such as giving medication, companionship, connecting to smart appliances and to loved ones and health professionals.
The social robots, which will communicate through speech and gestures, will be able to detect signs an older person is feeling ill or in pain.
Similar robots are already being used in people's homes in Japan and in the country's hospitals to lift patients.
A specialist in Transcultural Health & Nursing at Middlesex University, Professor Rena Papadopoulos said the researchers are starting with care homes first but believes it will be the social norm in the near future for older people to receive support from robots in their own homes.