Christmas is the 'most isolating' time of year to be living with dementia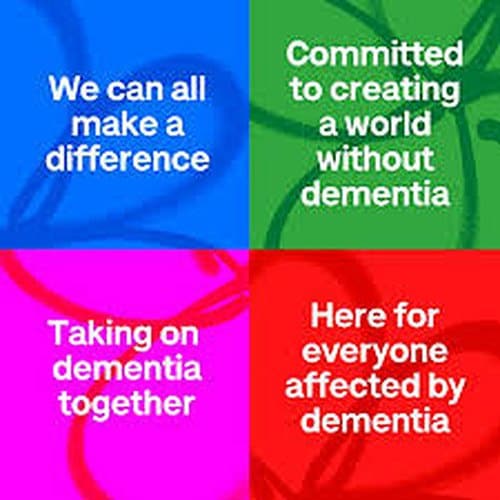 More than half of people of people affected by dementia have revealed that Christmas is the most isolating time of their year.
A study conducted by Alzheimer's Society has revealed that many people with dementia were 'dreading' the festivities and 54 per cent said they see their friends and families less often during the festive season than they did before they received a dementia diagnosis.
The survey further revealed that four in 10 people found Christmas shopping more challenging as the shops were too busy and almost all respondents (98 per cent) said they felt that shops were not good at supporting people with dementia at Christmas.
Fifty-year-old Debbie Granger lives in Telford, Shropshire and helps her father, Geoff, care for her mum, Chris, who has vascular dementia. She said: "Christmas has changed in a big way since Chris's diagnosis, but together the family has made adaptions to ensure they can still celebrate the festivities.
"The changes caused by Mum's dementia are particularly noticeable at Christmas. We have found that many people lack empathy and patience for Mum's condition, and as a result, we don't get invited to Christmas parties anymore or have friends over. It's sad, but we have learnt to adjust to dementia being part of our Christmas."
Almost half of those surveyed said they felt that the change in their routine over the festive season was stressful. More than one-third said they felt the extra noise associated with the excitement of the festive season was frightening or stressful and 31 per cent said they felt preparing Christmas dinner was challenging.
Nearly one-quarter of respondents said they thought that decorations such as Christmas lights and trees could be irritating or confusing.
Despite these challenges, survey participants affected also revealed that there are things that can be done to help make Christmas more enjoyable for those with dementia.
This could include seeing friends and family more frequently and keeping to their daily routine as much as possible, such as set meal times as well as sharing personal experiences with others in a similar situation, these things were considered to be key to having the best possible Christmas.
Alzheimer's Society provide a range of support services to help families affected by dementia. Some of their services include an online forum where people affected by dementia can talk with other people and share information, ask for help and advice and join in discussions to help them feel supported and information about dementia cafés.
Ms Granger added: "With the advice, we were given at the Alzheimer's Society dementia café we attend, we have put steps in place so Mum and Dad can still enjoy the festivities. We play board games that are designed for people with dementia which help jog memories and reminisce about the past. It's a new kind of Christmas, and certainly quieter and lower key than past ones, but Mum can still enjoy it and that's all that matters."
Director of operations at Alzheimer's Society, Kathryn Smith, said: "While for many this time of year is full of excitement, we must not forget that dementia doesn't stop at Christmas and feelings such as isolation and confusion can be intensified during this time of year.
"Alzheimer's Society is here to support people affected by dementia to cope in the lead up to Christmas. From not overloading the dinner plate to allocating a quiet room where people with dementia can find solace during busy times, our guidance on how to support people during the festive season will empower people to make small steps to have a better experience."
People responding to the survey revealed that they felt that shops were not good at supporting them, especially at Christmas. Alzheimer's Society is working with major retailers, such as M&S, Sainsbury's Argos, Barclays, Homebase and Lloyds to help staff learn about dementia and what they can do to make a difference.
The charity has produced in an infographic with guidance for supporting people affected by dementia at Christmas. To view the infographic and for more information on supporting people with dementia during the festive season, visit: www.alzheimers.org.uk/supportatchristmas