A remarkable story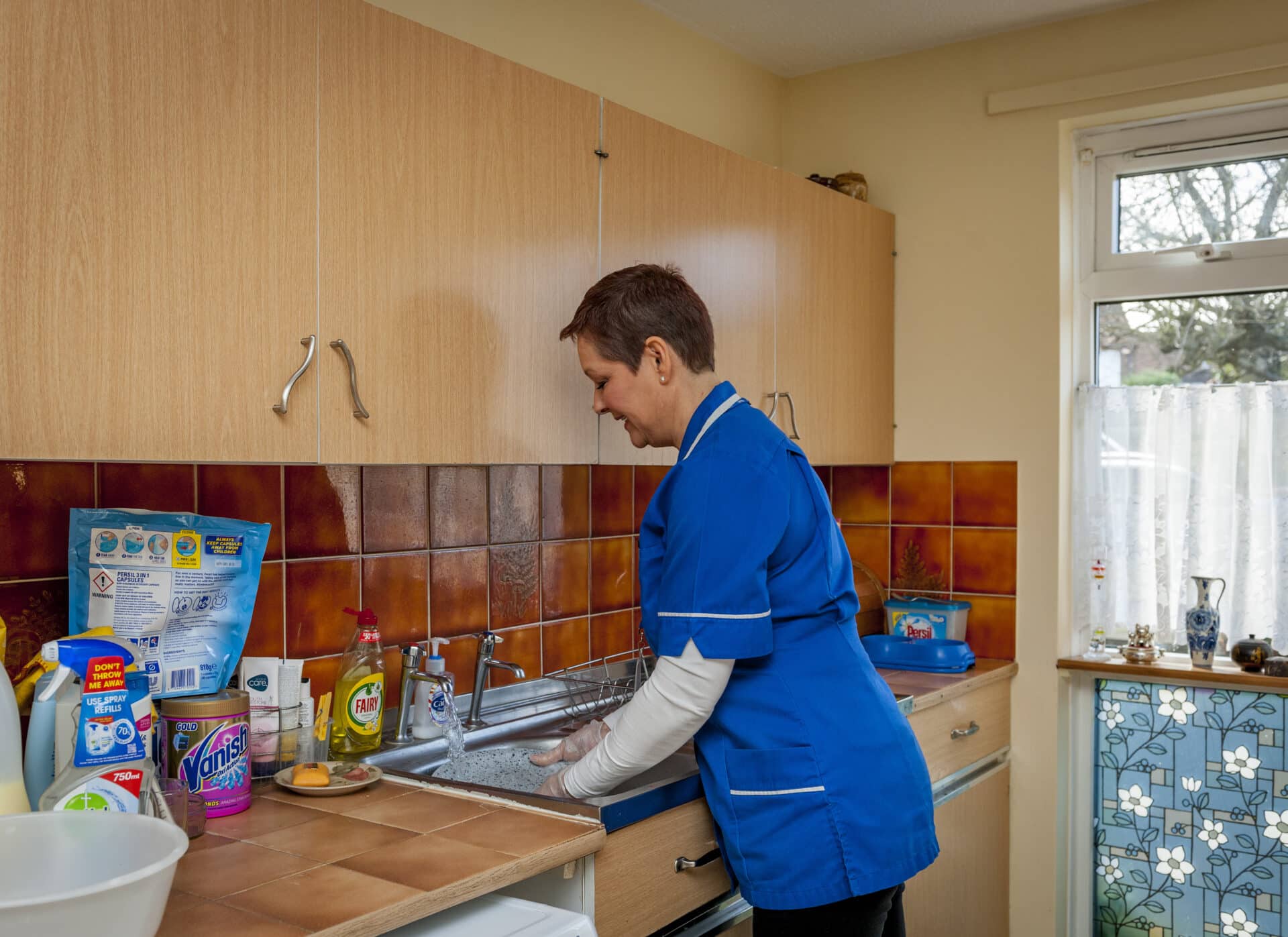 Karen Green* was the woman who had it all, loving husband, two adorable children and a successful business. But in a matter of months it had all gone, leaving her a bedridden alcoholic depressive, isolated with suicidal thoughts. Her return from the edge is a remarkable story and one that Karen freely admits would not have been possible without the help she received from Caremark Leeds.
"I have been using Caremark for eight months now and they have been brilliant. Without them I might not be here," says Karen. "I had hit rock bottom and if I'd gone any lower, I would have been six feet under in a coffin."
Following a nervous breakdown, Karen's physical and mental wellbeing crashed and there followed spells of hospitalisation. The mental health team allocated a social worker who then arranged for some home care support.
"The Caremark team have been fantastic, nothing is too much trouble. I was a bedridden alcoholic who had showered just three times in 18 months, and they helped me regain dignity and quality of life," said Karen. "I can't praise them highly enough."
The home care support started with helping to tidy up Karen's flat, changing bedding, checking she was eating and drinking, washing and taking medication, then gradually encouraging her to do everyday tasks and engage in conversations.
With the help of the care assistant, Karen, now 48, was able to venture out again into the outside world.
"It started just with a cup of tea and a conversation in a café, then visiting charity shops, looking for bargains. Now I'm able to volunteer at one of those shops and I'm applying for a paid role," said Karen.
After three years without contact, her eldest daughter was overjoyed to see in a zoom call how well her mum was looking and they are due to meet up. Karen hopes that one day she can also resume contact with her youngest daughter.
She's also hoping to resume her professional career again.
"I have been on a deeply harrowing journey," said Karen. "Now I have to move on from the past. It is really hard and every day is fraught with difficulties which Caremark help me come through. It's about regaining respect and dignity, understanding what is important in life"
A remarkable story indeed!
*Name changed to protect identity