Carer of the Quarter 2019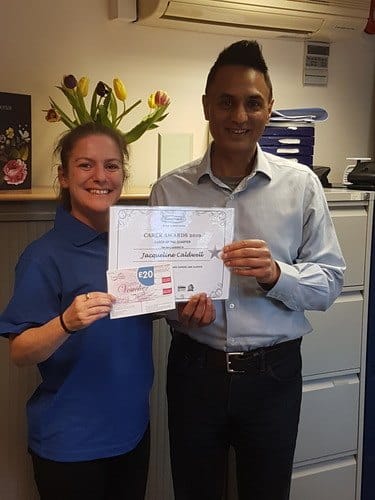 "Thank you to all the carers and customers who voted for me, it means a lot"
We are happy to announce that the carer of the quarter went to
Jacqueline Caldwell !!
Congratulations Jacqueline on winning.
Some of the comments made by carers and customers:
"She is very caring, Jacqueline comes in and cheers me up when I am upset."
"Very bubbly, kind, caring and enthusiastic lad, who will do anything for the customers."
We hope you enjoy the pamper day with the vouchers you have received you truly deserve it.