Caremark's Managing Director meets Lord Michael Howard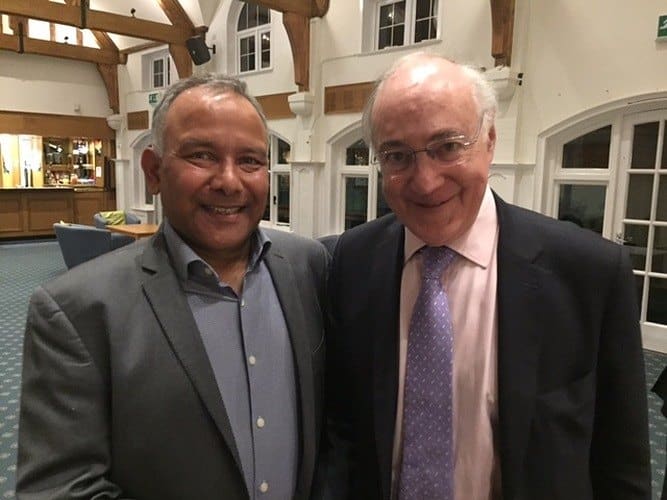 Earlier last month Bipin Patel had dinner with the Rt Honorable, Lord Michael Howard in London.
The dinner is organized by the Croydon Business Club of which Bipin Patel is a member. The club meets with different Members of Parliament every quarter to discuss local and national issues of importance, particular those affecting their local communities and businesses.
The Q & A session followed dinner and with Brexit on everyone's mind, many of the business people there pressed Lord Howard with questions relating to this.
Bipin Patel questioned the effects Brexit would have on the care industry because many care workers are recruited from European countries.  Whilst local people do take up employment in the social care sector, recruitment from overseas has maintained a steady pace with more young people coming to the UK to secure long term employment.
Responding Lord Howard agreed that the NHS, the care industry, farming and many more business sources rely on hard working Europeans. He also spoke about methods to encourage UK citizens to take up job opportunities and get back into work, adding that the government is looking at multiple ways to improve the shortages across all these business areas.