Caremark Wandsworth customer celebrates her 100th birthday!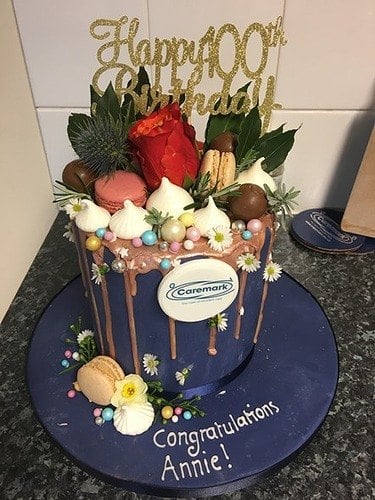 We are delighted that our customer Annie was able recently to celebrate her 100th birthday. To help her enjoy this magnificent achievement, Caremark Wandsworth arranged for this amazing cake to be made. Congratulations, Annie!
We are so happy that Annie, who has been a wonderful Caremark Wandsworth customer for over four years, has reached this fantastic age, and that she's looking forward to many more years of happiness. We are proud of you, Annie!