Caremark Summer Party is a great success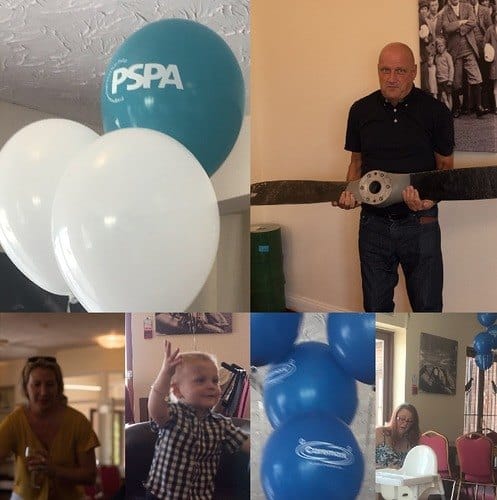 Our annual summer party was held on Sunday at Ravens Meadow Golf Club. We have had our annual summer party this weekend and it was a great success, it was so nice to see everyone that attended.
This Year's Chosen Charity
Our Care Manager had chosen the nominated charity and this year it was in aid of PSPA. Link to the association: PSPA
What is PSP?
Progressive Supranuclear Palsy (PSP) is a neurological condition caused by the premature loss of nerve cells in certain parts of the brain.
A protein called tau builds up in certain areas of the brain and forms into clumps (neurofibrillary tangles), which are believed to damage the nerve cells.
Over a period of time this can lead to difficulties with balance, movement, vision, speech and swallowing.
There are believed to be around 4,000 people living with PSP in the UK at any one time.
There are no simple tests or brain scans for PSP. In its early stages, symptoms can resemble those of other neurological conditions such as Parkinson's, Alzheimer's, Stroke or Multiple System Atrophy and misdiagnosis is common.
The condition gets its name because:
Progressive – it steadily worsens over time
Supranuclear – it damages the nuclei that control eye movements
Palsy – it causes weakness.
We raised £100 for the charity with a raffle and hopefully raised awareness of the condition.
There was also a special prize for one of the Care team who attended and the prize was one days free annual leave. The lucky winner was named on the night!
Thanks to every one for attending and for donating the raffle prizes.
Also a special mention to Ravens Meadow Golf Club for hosting us and being so fantastic.