Caremark People – Natasha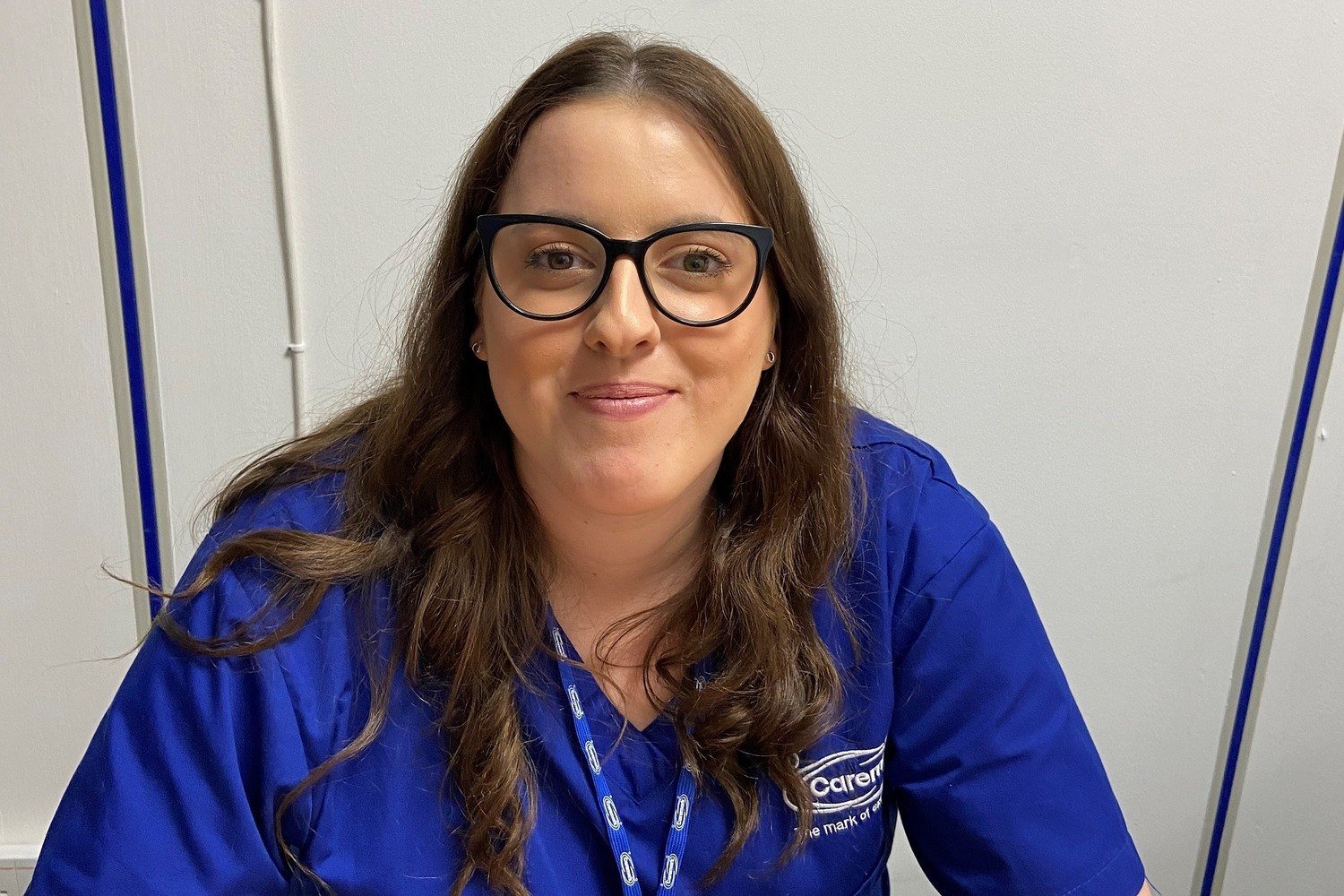 Natasha Beckett is definitely a 'chip off the old block' when it comes to working in care, although she has chosen a different path in her career – and we're so glad she did!
Natasha's mum works in residential care, and she also did this too (as well as a stint in supported living) but after returning from maternity leave, decided to try homecare and the rest, as they say, is history.
Joining as one of our Field Care Supervisors (FCS) in April 2021, Natasha, 21, hasn't looked back and says this is definitely the career for her.
She explains: "I enjoy working in homecare a lot more than the other care roles I have done, even if saying that might upset my mum!
"It's much more person-centred and being able to remain in their own homes give people more freedom and choice.
"You just don't get the same one-to-one time in residential care, so it's definitely been the right move for me."
As FCS, Natasha oversees around 20 carers in her area, as well as continuing to do care calls herself.
She says: "It's really all about supporting the carers in the field and ensuring our customers are getting the service they deserve.
"It can be a tough job for the care assistants and my role is just about recognising this, for example, I recently bought a box of chocolates for a care assistant who was feeling low and that small gesture thanking her for everything she does really cheered her up."
With a partner and a nine-month-old daughter, Natasha says she likes the flexibility she receives at Caremark.
"It's a great company to work for and Mike, the MD, and Jo, our Care Manager, are great because they are so involved and really care about their staff.
"They will do anything to solve problems that come up and recognise that many of us have families, hence the flexibility we have."
Natasha has a simple message to anyone thinking about coming into homecare for the first time:
"You should 100% do it. It will mean getting out of your comfort zone, but it is so rewarding."