The tender way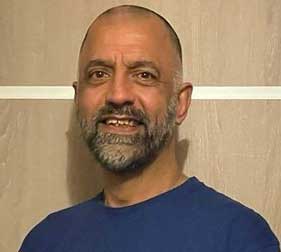 Lakhvinder Cheema applied for a job in home care after relatives noticed the tender way in which he looked after a beloved relative.
"I needed a job and my brother suggested I should apply to be a care assistant. He had seen how I cared for our grandfather before he passed away. He said I was good at it," said Lakhvinder.
Lakhvinder worked for many years in a care home before it closed down. He has been working part-time with Caremark Leeds since last year and also has a job at Tesco.
The supermarket giant has also recognised his compassionate side. He was named best customer care assistant after bosses heard about him helping a struggling elderly customer carry her bags home.
"If I see someone in difficulty my natural instinct is to help," he says. "Working for Caremark you receive training for things like the medical side of the job and the correct way to move people but if you want to succeed you've got to be interested in people and their lives. If you want to go into this, your heart has to be in it."
Lakhvinder likes the flexibility of his role. He doesn't have a car and so has been found a customer within walking distance of his home and the hours fit in with his other part-time job at Tesco.
"We all need money but that's not the be all and end all of life," he says: "You get enormous job satisfaction in caring for someone and making a positive difference to their lives."