A change of direction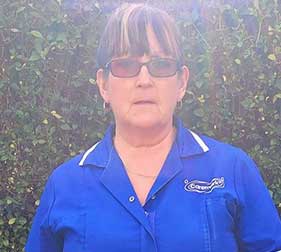 A break to have children led to Angela Green deciding on a change of direction when she returned to the jobs market, and thankfully she found her way to Caremark Leeds.
Angela has spent years working in retail, including a shoe shop, supermarket and then High Street jeweller but had become disillusioned with the constant target setting.
"It was all about having to sell so many diamond rings or whatever, I wanted a job where I was using my time to actually do something for people," says Angela.
She adds that as well as the change of direction she wanted in her career, the flexibility of the hours at Caremark Leeds also appealed. 
"They build the hours around you rather than the other way round. When I had two young children I couldn't start before 8.30am as I had to get them ready and off to school. Now they are at college I can start at 7.30am and finish at 1.30pm."
Angela, 55, believes the key to being a good care assistant is being calm and patient. Adapting to different peoples' needs and offering encouragement.
"There is some personal care you have to help with so it's not for everyone but it's very rewarding and no two days are the same."
Home support care assistants can build up deep bonds with their customers, whilst maintaining professionalism throughout.
"There is sadness of course," said Angela. "One lady I'd cared for died recently and her family invited me to the funeral which was a very touching gesture."