Caremark East Riding's Efforts during COVID-19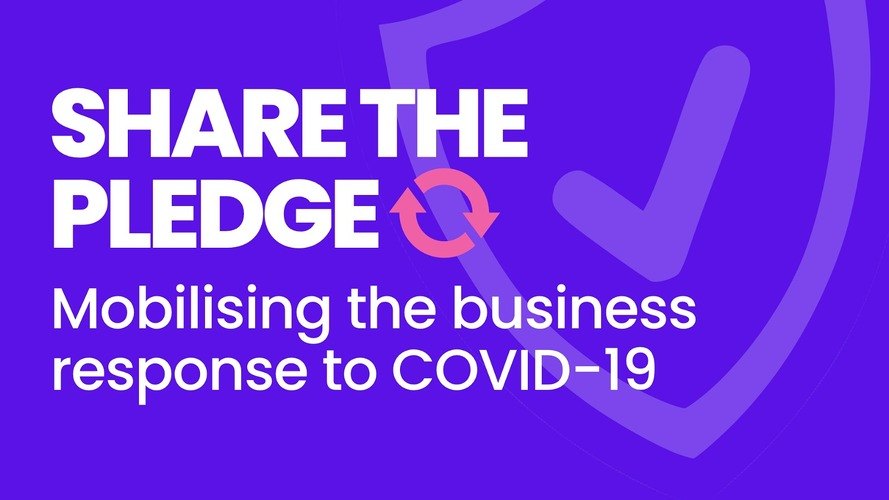 Caremark East Riding joined businesses from across the UK in an initiative to help Britain and its most vulnerable citizens to pull through the coronavirus crisis.
We are on the frontline fighting the pandemic, protecting and caring for the vulnerable while also providing paid work to people who have suffered financially as a result of the virus.
Launched by former Cabinet minister RT Hon Justine Greening, the C-19 Business Pledge underlines the importance of such efforts to fight against COVID-19, encouraging businesses all over the UK to join Caremark East Riding in pledging to help the coronavirus effort.
As a care provider, Caremark East Riding is dedicated to protecting, supporting and caring for vulnerable people, particularly the elderly and those with disabilities. Through providing such vital care, the company is giving valuable support to the NHS, saving lives and preventing hospitals and resources from being overrun in the coming months.
So far, the C-19 Business Pledge has received a huge response from businesses all over the UK, representing over 1.2 million people. Joining Caremark East Riding as signatories are the likes of BP, EDF, BT, Everton Football Club, Severn Trent Water and various universities.
The Pledge is targeting not just the immediate challenges of coronavirus, but also the challenges of recovery. It is built around three key objectives:
Employees
Customers
Communities
Employees
Caremark East Riding is extremely committed to protecting its team throughout the COVID-19 crisis.
"We train people on how to deal with the coronavirus, we supply full personal protective equipment and we support people in the community," says Graham Precious, Caremark East Riding Chief Executive. "We have been in business for a lot of years now; we look after our staff; we invest in our staff and we upscale our staff, as well as support them in the community."
Special coronavirus training is being given to every employee at the company to ensure each team member and customer remains safe and healthy.
This guidance is also being provided to the many new team members who have joined Caremark East Riding care assistants in protecting the vulnerable.
In March, we launched a mass recruitment campaign, creating hundreds of voluntary and paid temporary, part-time and full-time positions to support the national effort during the pandemic.
In just a few weeks, we have been flooded with hundreds of messages from willing participants, welcoming many new carers to the team.
If you would like to join the many Caremark East Riding care assistants in protecting the vulnerable and making a real difference in people's lives, call 01482 579 579 or email eastriding@caremark.co.uk.
Clients
Every Caremark East Riding team member is regularly updated on the latest coronavirus guidelines and recommendations from the government and health services on coronavirus to ensure that everything is being done to protect and support the vulnerable during this crisis.
From helping with shopping right on through to maintaining social interaction and high-level healthcare needs, Caremark's staff members are doing everything they can to protect and maintain the quality of life for its customers.
We're also encouraging our team to talk and collaborate with one another remotely through social media and other contactless communication channels to ensure it maintains a real sense of community among its carers.
"Everything we do is aimed at supporting vulnerable people when they need it most, and it is times like these when the importance of care assistants is truly underlined," says Daniel Rhodes, Caremark East Riding Managing Director.
Community
The coronavirus has had a huge impact on the health of the nation, as well as the financial wellbeing of local communities, with many people losing their jobs, working hours and therefore their income as a result of the virus.
We, however, are striving to:
Alleviate the stress on the NHS
Protect and look after the vulnerable
Provide jobs for those who have suffered financially from the virus.
Justine Greening, the founder of the C-19 Business Pledge, said: "With the future of many employers hanging in the balance and incredibly tough times unfolding in sectors across the UK, businesses face many incredibly difficult decisions.
"But those organisations who are able to, can have a huge role in battling the impact of coronavirus and make a real difference in these uniquely challenging times."
Bringing the community together, we are very much one of those organisations making a real impact, with our carers on the frontline fighting the potentially drastic consequences of the virus on various fronts.
For more on the C-19 Business Pledge visitwww.c19businesspledge.org. For more details on the Caremark East Riding's efforts to support the nation through COVID-19, explore the following pages: